The communications technology required for the 'new normal'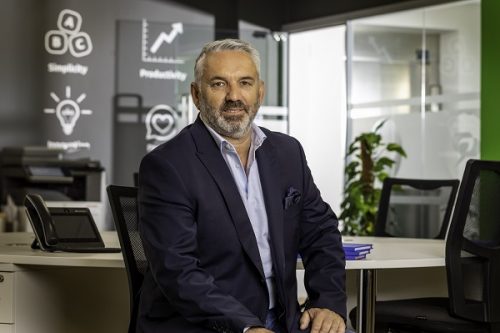 Following months of remote working, many businesses are now gradually returning to the work place and deciding what the 'new normal' will look like for them. Will their entire workforce return to the office? Or will they offer a flexible working policy, asks Duncan Ward of Network Telecom.
Whatever businesses decide, keeping connected both internally and externally is essential, as is having the right communication technology to do so. Unfortunately, many businesses were forced to turn to quick fixes and short-term solutions, in order to be able to communicate effectively while working remotely, at short notice.
It's vital for businesses of any size, to have high quality, reliable communications technology that enables them to work seamlessly from anywhere, so regardless of whether their teams return to the office, continue to work from home, or work flexibly, they're able to communicate both internally and externally.
Thankfully, there are a large number of sustainable solutions available on the market, for businesses with a remote and flexible working policy, who want to make sure their productivity levels and continuity aren't compromised. Here's our top three:
Cloud phone systems
It's become very apparent that making and taking calls from multiple locations is crucial for businesses who're considering offering flexible work policies in the long term. The most obvious solution to this request is a cloud phone system that offers plug and play handsets.
Cloud phone systems allow your employees to work the same from home, or on the road, as they do in the office. Offering a futureproof set up, cloud phone systems can simply be plugged in at home, connected to WiFi and provide a full office-like experience. Team members will be able to make, take and transfer calls as though they were at their office desk. Plus, staff can utilise the presence function to check when colleagues are available, ensuring no callers are left on hold while waiting for an available team member.
A cloud phone system will also seamlessly integrate with your CRM systems to easily access customer data and replicate desk phone functionality on employee's business mobiles. Plus, you can still make the most of traditional phone system features, including call recording and reporting, as well as marketing on hold and auto attendant.
Video conferencing
Staying in contact with team members, customers and suppliers is important, regardless of where you're working from. While phone calls and emails often suffice, for more in-depth discussion and team catchups, video conferencing is often preferred, making it a vital communications tool.
Video conferencing is seen to be more engaging that audio conferencing, as not only do you see the other participants 'face-to-face', but you can become much more involved thanks to the ability to share screens. What's more, your meetings can be recorded and referred back to whenever necessary.
What makes video conferencing such a popular communications solution for business, is that it can be utilised from anywhere. Your staff can choose to attend a video conference via their desk phone, laptop or business mobile regardless of where they're working from. Plus, there are many premium video conferencing platforms available, such as Enreach Meetings, that can be used for free despite offering PRO features. These features will include; being able to add up to 25 participants at once, being able to record your video conference and having full control over the microphone and camera of all participants.
Whether video conferencing is being used for a relaxed catch up or a formal meeting that requires important decisions to be made, it's an essential option to ensure your teams communicate effectively and efficiently. Plus, video conferencing offers a welcome method of seeing familiar faces, especially for those team members not used to working remotely!
Business mobiles
Whether it be a SIM only business mobile, or the latest handset, a business mobile is another important tool in your communications armoury. Not only does a business mobile allow your team members to be contactable from anywhere, but they can easily be twinned with your phone system, which effectively turns your business mobile into an extension of your desk phone.
This means that wherever your teams are working from, if they don't have access to their desk phone, they can still view such features as team members' presence and call history on their mobile phones, ensuring that no calls, and potential sales, are missed.
If you would like to learn more about upgrading your communications technology, get in touch with the Network Telecom team today on: enquiries@networktelecom.co.uk or 0333 3603 899.