Midlands arts organisations share in £6m emergency funding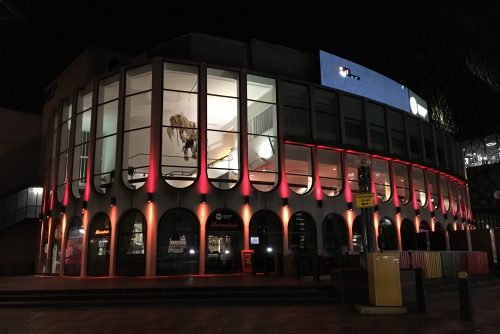 Midlands arts organisations have received £5.7m from the Arts Council's emergency funds to help them stay afloat for the next three months.
24 Midlands organisations will benefit from the money, which is part of £33m allocated to English organisations desperate for short-term funding.
The groups are all National Portfolio Organisations, designated by Arts Council England as leaders in their areas.
The Black Country Living Museum Trust will get £1.18m and the Shakespeare Birthplace Trust has been allocated £900,000.
Theatres and concert venues, which remain in the dark on when they can reopen, have received much-needed support. Birmingham Rep will get £540,000 and the Town Hall and Symphony Hall £300,000.
Arts Council England chief executive Darren Henley said: "This investment, made possible thanks to National Lottery players, provides critical relief to valued cultural organisations that faced immediate financial disaster before September.
"We know that massive challenges remain in the autumn, and we'll use the rest of our available funds, alongside the Government funding just announced, to support our sector in the coming months."
Birmingham Rep expressed its "enormous thanks" to the Arts Council for the emergency funding.
It said: "The grant will enable us to cover some of the financial losses to date arising from COVID-19 and is a step towards securing the future of this historic theatre."
The funding has sought to help cultural organisations from across the spectrum that are in urgent need of cash.
Other Midlands recipients supported in this wave of funding include poetry publisher Nine Arches Press, Potteries charity The Clay Foundation, and Leicester Print Workshop.
The money is from the Arts Council's £160m Emergency Response Package which has already helped to support 10,000 individuals and independent organisations.
The remaining budget from this emergency programme will be used to complement the Government's £1.57bn rescue package that was announced on Monday.