Asset manager makes maiden profit in year of 'significant progress'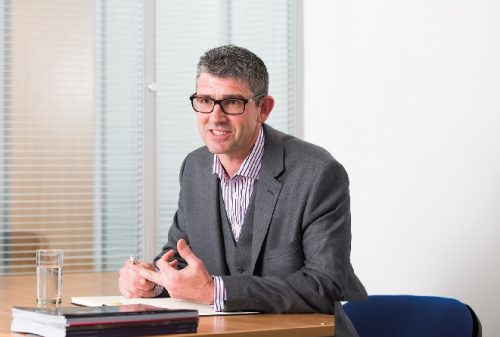 Regional asset manager Mercia achieved its first trading profit last year as the business over-delivered on its targets.
Although Covid-19 impacted on its financial position as at the year end of March 31, there is a lot of confidence that it is well-placed to take advantage of the opportunities that will arise.
Mercia's chief executive Dr Mark Payton said: "We are well set up – we have £320m cash in hand, a strong portfolio, nearly 400 companies, and the number one regional investor by deal volume."
Mercia, which is headquartered in Henley-in-Arden in the West Midlands and has a strong Northern base from its 2016 acquisition of Enterprise Ventures, boosted its regional presence further by the £25m acquisition of three Northern VCT fund management contracts last December.
The deal was "a significant driver" in increasing its assets under management by 58% to £800m – a big step in the first year of its three-year plan to grow that figure to £1bn.
80% of the £800m comes from third-party funds, including the Norther Powerhouse and Midlands Engine investment funds, and maintaining its fee basis helped Mercia record a maiden trading profit.
Payton said: "2019 was a year of significant progress for Mercia as we achieved our goal of trading profitably a year earlier than planned, and significantly increased the scale of our fund management business, both key parts of our three-year strategic plan."
He believes the acquisition has helped Mercia to "build an important position within venture" while at the same time expecting "capital from the regions will retrench back to London".
He said: "As the incumbent investor we are well placed to capitalise on those opportunities."
Covid-19 has had a short-term impact on fair value of its direct investments – down £15.8m in the year resulting from "taking a pragmatic view as of March 31".
"Covid has meant in terms of valuations we have had to take a step backwards," said Payton.
"Most of that is our subjectivity. It's not a permanent reversal and we expect that to recover."
Four businesses have accounted for 79% of the drop in valuations. Two – Warwick Acoustics and Impression Technologies – are in the automotive sector, while events management business Crowd Reactive and LM Technologies, which has a Chinese supply chain, have also suffered.
Other businesses and sectors have had a better time, including those in biotech, software and digital entertainment.
Earlier this month Mercia realised an 8.4x return from the £18m sale of The Native Antigen Company. The University of Birmingham spin-out was one of the first companies to start production of the Covid-19 antigens in February.
Although universities are facing tough times, the Government is increasing its focus on research and Mercia – which gets 20% of its deal flow from universities – expects an increase as part of a positive trend.
The Native Antigen Company deal may also be well timed to encourage others to take that step.
"The University of Birmingham has benefitted from the capital return as have the founders," said Payton. "That will breed success."
Life sciences businesses have "always been an important part of the Mercia portfolio", said Payton. Its venture portfolio includes University of Oxford partner Abingdon Health, which is involved in the fight against Covid-19 and is a founding member of the UK's rapid test consortium.
"Covid has shone a light on research businesses and diagnostic businesses," said Payton. "I think that's a permanent change.
"People's memory of Covid will go on for decades. I think there has been a permanent and positive change which will actually help Mercia."
Mercia's management team has sought to set an example to its portfolio companies in its response to Covid.
Payton said: "Our executives have halved our bonuses on a permanent basis, they have not been deferred."
"We are culturally responsive and responsible. Our behaviour sets the context for how we expect our portfolio companies to behave."