£250,000 investment creates one of UK's top outdoor learning centres
A Black Country social enterprise has completed a £250,000 investment drive that has created one of the UK's leading outdoor learning experiences.
Challenge Academy has finished installing a 15-base ground challenge at its facility inside Baggeridge Country Park, with local children, schools and businesses now able to complete activities ranging from commando crawl, rail tracks balance, boulder wall and canyon swing.
The organisation has launched a new Summer Reboot Camp to help young people affected by the Covid-19 lockdown, giving children from seven years-old upwards a chance to develop new skills, have fun and enjoy socially distanced time with friends.
Bosses were aware that many working parents are unable to lean on grandparents this summer for childcare support, so decided to come up with an affordable summer programme to run every week during the school holidays.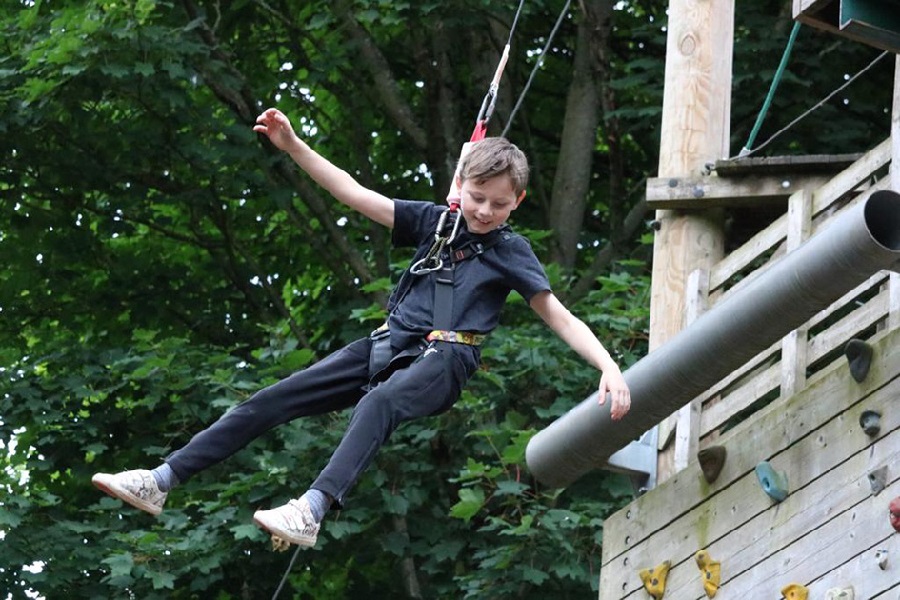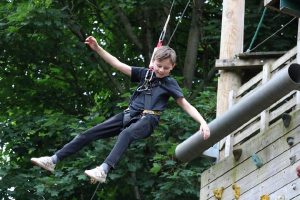 The Summer Reboot Camp will run from 10am to 3pm, Monday to Thursdays for six weeks starting on July 20, with West Midlands schools able to make block bookings.
Mel Ellis, founder of Challenge Academy, said: "Children and parents have had their lives turned upside down over the last four months, many losing daily routines and unable to spend time with their friends…we believe we've come up with a solution.
"First and foremost, we want to inject fun back into their lives and this is what is at the heart of the Summer Reboot Camp. Young people will have the chance to tackle our aerial rope challenges or overcome the wobbly bridge, mine shaft tunnel, tyre balance or the cargo net crawl."
He continued: "However, there is a serious message here. All the activities we do will embed key skills into young people, so not only are they enjoying themselves, but they are actually benefiting from enriched learning – crucial after missing school for many months.
"Everything is Covid-19 secure and lots of measures are in place to ensure the safety of our participants. We even have sheltered areas on site so, in the event of inclement weather, we will be able to carry on with our activity and stay dry.
"All sessions are run by qualified instructors, some of whom are experienced teachers and ex-military instructors with paediatric first aid and DBS certificates."
The ground-based course, featuring 15 different obstacles, is the latest addition and is designed to test balance, determination and physical skills and complements the popular nets and high rope courses.
"We reopened recently and it all went really well with lots of people visiting. Everyone was comfortable with what we are doing to keep them safe whilst still letting them have a good time," said Ellis.
"2020 was shaping up to be our record year and I'm still confident it will be a good one despite Covid-19. Like many social enterprises, we used the downtime to complete all of the little jobs we never got around to and, in an exciting development, we've secured another £80,000 grant to increase our offer even further in the winter."