'Positive companies recognise the power of marketing'
Steve Jolliffe is the managing director and joint owner of S2F Marketing. He works as virtual marketing director for key clients. His straightforward and structured approach to marketing, together with his business knowledge and management style, provides clients with a trusted pair of hands.
---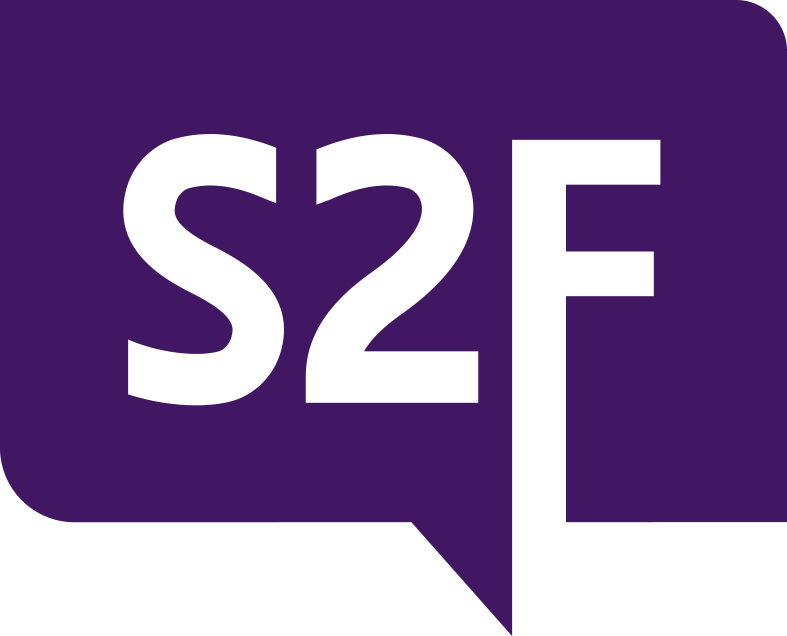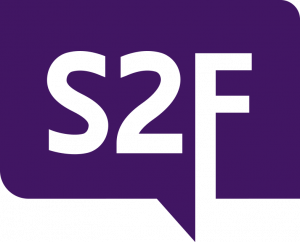 We like to help people shout about themselves a little more. I love the variety of dealing with so many different businesses and we are very fortunate to be working with companies across many sectors, including care, legal, manufacturing and technology. As a country, we are not good at shouting from the rooftops about how good we are and what makes us special, so it is very rewarding to help raise the profile of our clients and get them noticed. We also get to work with some exceptional business owners and directors, each one providing their own unique insight, experience and challenges.
Positive companies recognise the power of marketing. Covid-19 has obviously sent a seismic shock through every market in every country. Despite some drop off in sales for us initially, we have seen things hold up quite well and are now seeing a significant increase in new business enquiries. The more positive companies recognise that they need to be proactive about promoting themselves as we enter in to a 'new normal' and this is likely to create opportunities for S2F Marketing.
Every crisis presents opportunities, as well as challenges. Covid-19 is likely to impact on all of us for some time to come. We need to be quick to respond to changing circumstances and keep abreast of new digital technologies and other developments in the marketing world. The dramatic rise in the adoption of digital platforms to help us to continue to do business during lockdown is a prime example of this. In future, we may see less face-to-face meetings, so we will need to find creative ways of getting our clients in front of potential customers.
The hunger to learn and keep up to date with these developments are key requirements in our job. The rise of digital marketing and the speed of innovation in this area. It is really important for marketing professionals to keep one eye on the latest developments as 'something new' pops up almost every day.
Digital marketing has provided the flexibility for a more targeted approach to marketing, which tends to lead to improved engagement. Gone are the days of printing thousands of brochures, most of which gather dust in a store cupboard somewhere and ultimately end up in a skip. We can now be pinpoint accurate with our targeting and subsequent messaging.
Look after the client and the money will look after itself. When, Warren Albutt and I set up the business, we were given this piece of sage advice by the owner of an agency we used when we were in the corporate world.
As our business has grown over the last 15 years, we have always stressed the importance of customer service to our employees. We understand that we are only as good as our last job, so it is critical that we strive to continually 'delight the client'. If we achieve this, revenue follows and clients keep coming back for more.
Surround yourself with people who are better than you. This has been behind our recruitment policy since day one. I am extremely fortunate to be surrounded by a team of very talented individuals, who are all experts in their respective fields. This gives me every confidence that the next generation will continue to take S2F onwards and upwards long after I have retired.
I find being around positive people uplifting. I used to work for Fosroc, a leading construction chemicals supplier, and had the pleasure of working with a CEO called John Palmer.
He was a tough, plain speaking individual, but he was always fair. He constantly encouraged me to step outside of my comfort zone, in order to develop knowledge and skills and for that I am eternally grateful. I genuinely don't think I would be doing what I'm doing now without John's influence.
As far as ongoing inspiration is concerned, I am very fortunate to work with many people both within S2F and among our clients who inspire me with their enthusiasm and drive.
Nothing beats the great outdoors. My wife and I love walking, open water swimming and cycling and are never happier than when we are exploring the fells of the Lake District. We also love watching rugby and are season ticket holders at Wasps