New Birmingham railway station given green light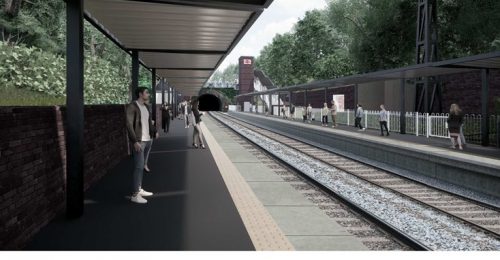 Plans for a new railway station at Moseley have been given the green light.
The move will mean the reopening of Birmingham's Camp Hill railway line after Birmingham City Council gave the green light to the construction of both Kings Heath and Hazelwell railway stations. Moseley is the third and final station planned to re-open as part of the re-introduction of passenger services to the south Birmingham line.
The Camp Hill line stations closed during 1941 and since then the line has been used only by freight and non-stop passenger services. These new stations will provide regular train services into Birmingham New Street, with quick journey times offering commuters a genuine alternative to their car.
Councillor Ian Ward, WMCA portfolio holder for transport and leader of Birmingham City Council said: "Rail travel has a major role to play in our efforts to reduce traffic congestion and improve our air quality in Birmingham and this is an important step as we work to reopen the Camp Hill Line to passengers.
"Improved connectivity to the city centre will also draw investment to Moseley, Kings Heath and Stirchley, unlocking opportunities for local people and creating jobs."