People: Law firm adds to family team with Shoosmiths hire; LEP boosts board; and more
A family lawyer who has a strong focus on complex cases involving children has rejoined Thursfields Solicitors as an associate director.
Hannah Nicholls first worked at Thursfields as a solicitor in August 2016 and was promoted to associate before joining Shoosmiths in Birmingham as an associate in its family team in January 2019.
She has worked in the sector for more than ten years across the West Midlands and advises on all aspects of relationship breakdown.
This includes divorce, dividing financial assets, cohabitation and wealth protection, but her particular expertise is dealing with complex children matters, including those with international elements.
Shane Miller, a director at Thursfields and head of family law, said: "We're delighted to welcome Hannah back to the company, where I'm sure she will become a major asset.
"We have built a strong team of family law specialists based across our regional network who have a wide range of experience and expertise to advise clients facing all sorts of issues.
"Hannah's expertise on complex matters involving children is of particular relevance in today's world and gives Thursfields an extra strength when dealing with separation and divorce."
:::
The Greater Birmingham and Solihull Local Enterprise Partnership (GBSLEP) has made four senior appointments to its board.
Louise Brooke-Smith, Ewa Truchanowicz, Christine Oates and Ian Tandy have all taken up new positions on GBLSEP's board and will serve terms lasting for three years.
They will work alongside GBSLEP and its partner organisations to help provide businesses with support and access to finance, improve and optimise the physical and digital environment within the region and improve skillsets and facilities across several key sectors.
Pat Hanlon and Simon Marks will be stepping down from GBSLEP's board following the end of their terms, having made a significant contribution to the LEP's agenda.
Brooke-Smith has over 35 years' commercial experience working in the construction, land and property sector in both the public and private sectors. She currently holds a number of non-executive directorships and international advisory positions with organisations including FTSE businesses, UK Government departments and regeneration companies.
Truchanowicz is currently the managing director of Dignio UK, a company which connects patients and healthcare professionals through a digital platform to deliver health services.
She has also held roles as the region's life sciences sector lead at the West Midlands Growth Company and also business development manager at the Bio-Hub at the University of Birmingham.
Oates is an experienced tax partner at Deloitte and previously worked for EY.
She is the leader of the Midlands Business Tax Practice and a Global Client Service Partner and Tax Account Leader on a number of significant UK accounts, mostly in the manufacturing and retail industries.
She also has experience working in the life sciences sector and supporting university spin out businesses and has a passion for innovation and research and development.
Tandy is currently managing director for Global Trade & Receivables Finance at HSBC UK, a role in which he helps support UK businesses that are looking to expand on an international scale.
He has more than 20 years' experience working in trade finance and has been with HSBC since 2008, and previously was Regional Sales Director of International Banking Services at Royal Bank of Scotland.
Chair of GBSLEP, Tim Pile, said: "Louise, Christine, Ewa and Ian are fantastic additions to GBSLEP's board, and all bring great experience and diverse skillsets to an already strong set of directors. We're looking forward to working alongside them as we look to accelerate economic recovery post Covid-19 and to come back even stronger.
"We are undoubtedly in challenging times and the pandemic has impacted much of our business community throughout the region. However, there are also opportunities to create sustainable and inclusive economic growth. It's paramount that we have a breadth of expertise and experience on the GBSLEP board so that we can share the best advice to support businesses and industries of all sizes.
"We'd also like to thank Simon Marks and Pat Hanlon for their hard work and dedication during their terms and are excited to see the continued success and progress of the work they have done for businesses in the region."
:::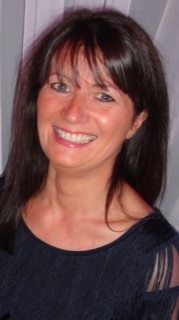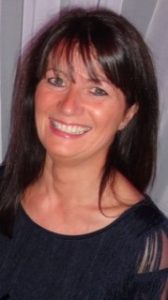 ABGI UK has announced the appointment of Jill Smith, a medical devices sector specialist and former nurse, who joins as a business development manager.
Based in ABGI UK's Birmingham office, Smith will be responsible for client management and business development across much of the East and West Midlands area including, Birmingham, the Black Country, Derbyshire and Nottinghamshire, as well as Lincolnshire and central Wales.
After qualifying and working as a general nurse in the NHS for five years, she moved into the medical devices sector in 1992 where she has held senior sales and team management roles with urological medical companies Coloplast, Rochester Medical and CR Bard.
ABGI-UK CEO Scott Henderson said: "It's great to welcome Jill to our team. She brings a strong business acumen and formidable leadership skills to the BDM role, developed over her career within the NHS and the highly innovative medical devices sector.
"Jill's remit covers much of the Midlands, Lincolnshire and central Wales, regions with a high concentration of manufacturing, technology and food and drink businesses which can benefit from our support in securing innovation-focused funding and tax relief. I look forward to working closely with her as we continue to grow ABGI's business across the UK."
ABGI Group secures over £1bn in tax credits and grant funding every year for many of the world's best-known brands including Hermes, one of the UK's largest parcel delivery firms, automotive giant Fiat and global digital industrial company General Electric.