'I learnt how important it is to help the people around you grow to be the best version of themselves'
Sean Russell is the Head of Thrive for West Midlands Combined Authority.  He has recently retired as a Police Superintendent having spent most of his 27 years' service within Birmingham Command Units in operational roles.
---
Health inequality needs ironing out. The most satisfying part of my job is having the ability to m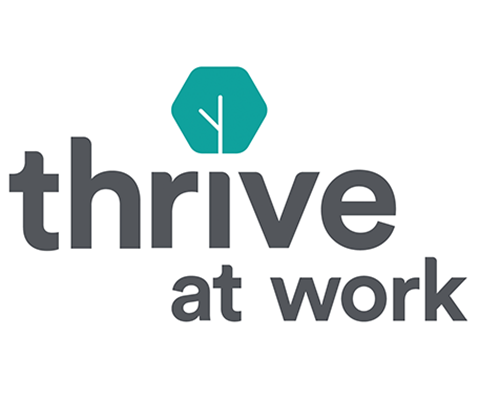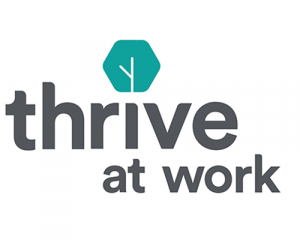 ake a real difference to people's lives by helping people get into good work and providing employers with the tools to improve wellbeing in the work place. Covid has shone light on the breadth and depth of health inequalities in the region. Businesses play a key role in supporting staff to Thrive. In return for investing in people we find that staff are loyal, more productive and lead healthier and happier lives.
The pandemic has created health and economic challenges for our communities. Mental health and productivity is a key element of my work. We have seen the impact that working from home and the financial insecurity felt by businesses and employees is having on people's levels of anxiety and depression.  The gap is widening for our most vulnerable citizens, deprived communities, those in lower paid roles and our black and minority ethnic communities who are generally at the sharp end of service delivery. If we do not take time to reflect and change policies and processes to provide better environments, we could lose generations of talent and create a significant problem for our public services in the future.
I have seen the mental health agenda take a positive shift in the last five years. There has been considerable support globally to reduce stigma and get large numbers of people openly talking about it. It is great to see a large part of the population recognize that everybody has mental health and that for some it's not as good as it could be. However, we can't sit back on our laurels. There is so much more to do and although the work place has taken a step forward there is a long way before we get to the same position as managing poor physical health. I am very optimistic that we can continue to drive this forward with programs such as the free Thrive at Work Commitment and the Midlands Engine Mental Health and Productivity Pilot.
My ambition is to make the West Midlands a happier, healthier and more productive region. As a former police officer, I have spent all my working life in public service trying to make a difference to the lives of our communities and make the West Midlands a safer place.
Be the best of you. In my early days in the Royal Navy, I learnt how important it is to help the people around you grow to be the best version of themselves. This approach has led me to see how we can amplify this approach through the work place setting. Using the Thrive program as a framework is a great way to improve the culture of your organization and hopefully provide the tools to see your people Thrive.
My mentor is a force of nature. Rt. Hon. Sir Norman Lamb has been the biggest influence in my career. Demonstrating an ability to work across the political parties to create a shared ambition and drive a national change in behaviour and policy in the mental health agenda has been inspirational. He is a force of nature and someone I will be eternally grateful too for seeing within me a small bit of talent to help take the mental health agenda forward with him.
Good food makes me happy. I love to walk, cycle and run all very slowly nowadays. Most of all, I love to cook and bake. I love to see clean plates at the end of the meal and the faces of my family looking full and content.
---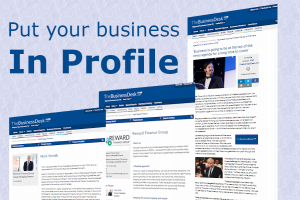 Appear in your own In Profile feature by signing up for a Business Profile on TheBusinessDesk.com.
The company and individual profiles on TheBusinessDesk.com are designed to help our clients build corporate and individual awareness within the regional business community and benefit from TheBusinessDesk's traffic and visibility in the business community and the search engines.