Midlands-based companies recognised for how they have improved staff wellbeing
Thrive at Work is getting ready to commemorate 20 Midlands-based organisations with accreditation in workplace wellbeing. The achievement is of significance. It recognises the efforts organisations have gone through to create a thriving workplace, with employee wellbeing at the core.
To celebrate the Thrive at Work Wellbeing Awards 2020, we have complied some of the best ideas,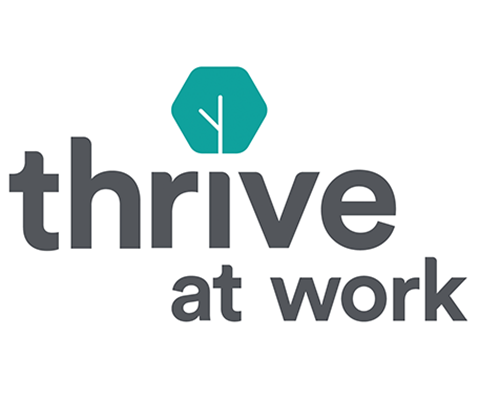 examples and insights made by these companies to improve staff wellbeing.
Why accreditation in workplace wellbeing is important
Economic success is linked with productivity. Productivity is reliant on employee health and wellbeing. When these two factors interlock, businesses make more money, and employees are happier. When they don't, everybody loses. A report from Deloitte suggests mental ill health costs employers up to £45 billion a year.
The 20 businesses ready to accept their Thrive at Work accreditation have reaped the benefits from investing in workplace wellbeing.
Rachel Kearney, from Moor Hall Hotel & Spa based in Sutton Coldfield, said: "Thrive at Work has been a huge success for us. Staff turnover and absence levels have reduced. Our employees are talking more, and we are confident that we can offer support to them if they need it."
There has never been a more critical time to re-energise your business and take care of your staff.
How the Thrive at Work programme has impacted organisations
Thrive at Work provides employers with a practical, evidence-based framework. A needs assessment is undertaken and then an action plan is outlined from this. This helps identify what initiatives would help meet specific needs of staff.

Here are some examples of what Thrive at Work accredited organisations have done to help their staff be happier.
The John Taylor Hospice have organised a daily walking group. This proved popular with staff, so much so that we they were featured on BBC radio WM as part of their walk-to-work campaign.
At Howells Patent Glazing Limited, managers have undertaken mental health awareness training. Trained mental health champions are in place and a mental health team to support staff has been created. Staff now know that the right mental health support is always available.
At Prime Accountants Group offices in Solihull and Coventry, they have implemented twice daily alarms where staff get up, stretch and move around. Feedback from staff is very positive.
MBKB Group Ltd has been supporting their workforce during lockdown. They have done this by giving their staff free Disney+ memberships, holding virtual meditation sessions and running 'crafternoon' activities to help with wellbeing.
Implementing changes, however big or small, can make a big difference. With Thrive at Work, companies have creative freedom to implement what they think will benefit staff most.
Join the Thrive at Work accredited organisations
The 20 accredited companies vary in size from 26 to 3,200 employees and cover sectors including automotive, charities, and manufacturing. Demonstrating that whatever sector or size, everyone can benefit from investing in wellbeing.
Four levels of accreditation
Foundation
Bronze
Silver
Gold
Commit to higher staff productivity, lower staff turnover and absence. Invest in workplace wellbeing.
Join the hundreds of employers in our region on the Thrive at Work workplace wellbeing programme. Free for all businesses in the Midlands. Developed by West Midlands Combined Authority with support from Midlands Engine Mental Health and Productivity Pilot.
Sign up today at: