Mayor warns on Tier 3 for West Mids – but rules out 'public negotiation' on support package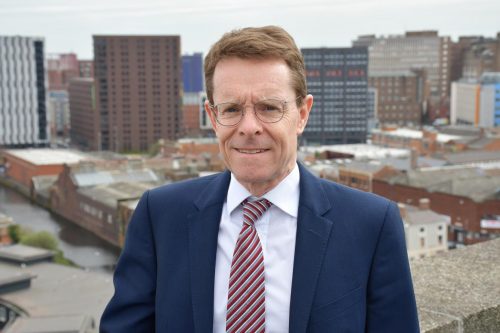 There are no plans to move the West Midlands into Tier 3 of Covid-19 restrictions – that's according to the Mayor of the West Midlands, Andy Street.
Street says that while case numbers are rising in the region, they are doing so more slowly that in other parts of the country. Although he has warned that if they continue to rise, he will have to enter negotiations with the Government about moving into Tier 3 – the 'very high' level of restrictions.
Street said if this happens, he will be "lobbying vociferously" alongside local authority leaders for "significant financial support" for the region.
He was speaking after a bitter day of claim and counterclaim which saw the Government at loggerheads with Great Manchester Mayor Andy Burnham, which left the region in Tier 3 with only £22m of support available to it.
In a statement released on Tuesday evening following a phone call with Health Secretary Matt Hancock, Street said: "I will not accept public, drawn-out negotiation with the Government over what support is required. If it gets to the statge where we need to move to Tier 3, then we would have a serious public health situation on our hands. A response to that could not be delayed.
"My aim therefore is to agree our support measures, alongside all local authority leaders, well in advance of any move into Tier 3. This would allow us to support and protect businesses and people's livelihoods, whilst also not risking any delay in implementing stricter measures."
The vast majority of the West Midlands is currently living under Tier 2 restrictions. It is thought that Nottinghamshire in the East Midlands is next on the agenda for the Government to place under Tier 3.