People: The latest West Midlands hires
A Solihull-based buying group has appointed a new managing director.
Sue Kemp, from Henley-in-Arden, brings more than 30 years' experience to the Associated Independent Stores (AIS) team, following Sheila Cooper's retirement after 40 years with the company.
AIS is the largest independent non-food buying group of its kind in the UK and Ireland, providing members with access to major brands in a wide variety of merchandise categories.
Kemp's appointment forms part of a wider transformational plan for the business.
The group is set to become more commercial and customer focused, and Kemp has already kicked this off with the creation of a new furniture and home division at AIS.
Kemp has experience in retail- and customer-focused industries, such as Merlin Entertainments and Marks and Spencer.
She said: "I'm thrilled to be part of a thriving business supporting independent retailers across the UK – now more than ever. I was attracted to AIS as it's a perfect mix of my experience, knowledge and expertise – not to mention the wealth of opportunities available working for such a successful business.
"AIS has grown and evolved with the fast-changing retail environment, and I look forward to developing the business yet further. I'm particularly focused on supporting my dedicated and talented team as we navigate these uncertain times together with a robust and exciting plan as we look to the future."
:::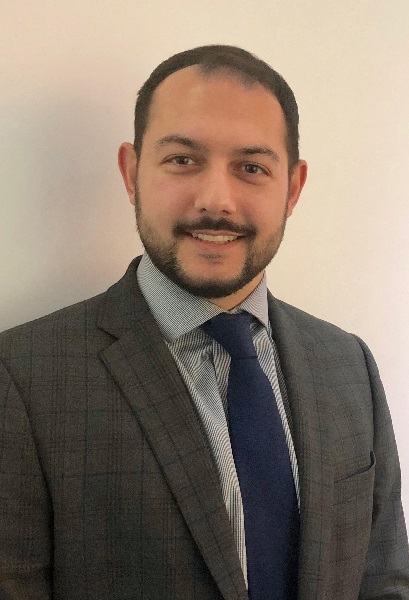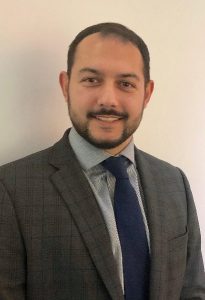 Barclays has today announced the appointment of Mitchell Hunt as a relationship director in Birmingham.
Hunt joins Barclays Business & Professional Services team and will have responsibility for a portfolio of clients with a turnover in excess of £50m.
He said: "I am really pleased to be taking up this role. I am looking forward to working closely with our clients, supporting them to realise their strategic goals and ambitions. The current economic conditions present a number of challenges and opportunities for our clients, I look forward to playing my part in collaborating with these businesses now and throughout the future."
Debbie Mullen, regional head of Barclays Business & Professional Services for the Midlands, said: "I am delighted that Mitchell is taking on the Relationship Director role, as this will increase our industry alignment in the Business & Professional Services sector in Birmingham and the wider Midlands area. It continues to show our desire to provide our clients with Relationship Directors who specialise in their industry, at a time where this is increasingly important."
:::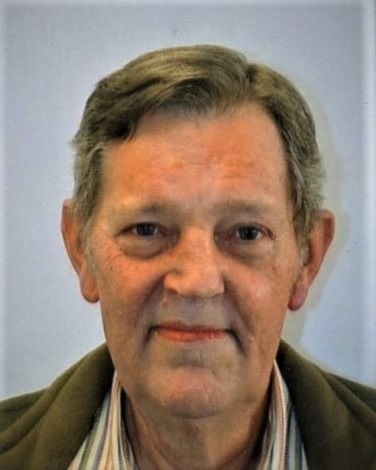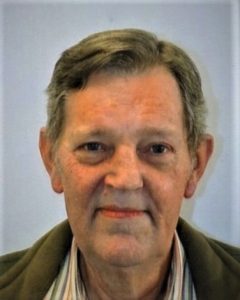 An Oswestry solicitor who in the 1990s acted for the inhabitants of the South Atlantic island of St Helena and its subsidiary territory islands of Tristan da Cunha and Ascension Island in helping them to recover their full British Citizenship, has announced his retirement from the legal profession.
At that time Richard Hughes was a partner in the Oswestry law firm of Milton, Francis & Hughes, but in 2018 he became a consultant solicitor with GHP Legal after the two firms merged.
Saint Helena and all other Crown Colonies were reclassified as British Independent Territories when the British Nationality Act of 1981 came into force. As a result, the islands' inhabitants lost their full British passports, along with the right of abode and the right to work in the UK.
This situation remained until 1992, when a Bishops Commission was established with the aim of restoring full British citizenship rights to the islanders. The islanders needed a UK based solicitor to represent them and Richard Hughes was instructed to investigate a means of achieving this goal, and in particular brief counsel for a legal opinion on how to proceed.
The eventual outcome of the islanders' plight came in 2002 with the introduction of the British Overseas Territories Act which restored their rights and designated St Helena and all other British Dependent Territories as British Overseas Territories.
Hughes qualified as a solicitor in 1977. He was articled to Mr Edward Tomley of the Montgomeryshire firm of Williams Gittins & Tomley, with offices in Newtown, Llanidloes, Montgomery and Bishops Castle.  During that time, he was also appointed acting Town Clerk of Montgomery.
He later moved to Hertfordshire, working for the firm of Gisby & Son, with Chalmers-Hunt & Bailey, who had offices in Ware, Waltham Cross, and Buntingford.  After taking over the new office in Buntingford Richard became a partner, remaining in the firm for 12 further years until returning to Shropshire in 1987 and acquiring the Oswestry firm of Milton Francis, which then became Milton Francis & Hughes.
With extensive experience in Estate Administration, Wills, Business and Agricultural matters, he was a member of the Law Society's Agricultural Law Association and Probate Section and a Member of Solicitors for the Elderly.
Hughes said: "I have thoroughly enjoyed my working life, but now it is time to hand over to Richard Lloyd and his excellent team at GHP Legal."