PR firm expands with 10 new hires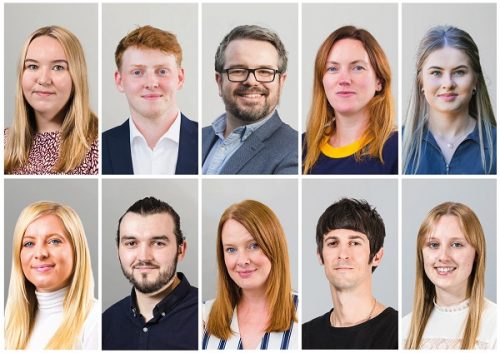 PR firm Liquid has made 10 new appointments at its Birmingham office.
The hires include account director Dan Hill, senior designer Warren Clarke, senior account manager Martha Edwards, digital marketing manager James Read and account manager Mali Lewis.
Claire Gillespie also joins the consultancy as office administrator along with senior social media executive Stephanie Marshall and three junior account executives, Izzy Jenkins, Owen Maginnis and Leah Benthin.
Liquid has also made a series of promotions, with Clare Evans taking the helm as head of social media and Helen Powell as the consultancy's head of digital.
Elsewhere in the business, Hollie Jones and Chloe Baker have been promoted to junior account directors, Ross Copping to senior account manager, and Emma Johansson to account manager.
Liquid CEO, Lis Lewis-Jones said: "Since lockdown Liquid has implemented a four-point strategy putting people and business at the heart of our approach.
"Working, recruiting and inducting people remotely isn't without its challenges but our close-knit team has adapted and our growth over the last few months is testament to their hard work and focus.
"Having a diverse business proposition and client base has helped us remain resilient and grow, despite the challenging business climate brought on by the pandemic."