Colmore Row restaurant set to close for good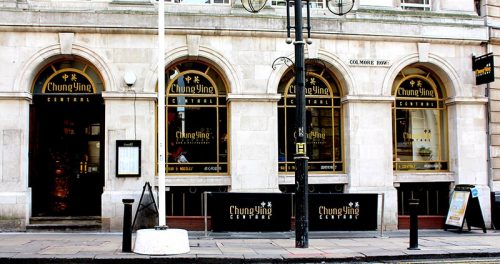 A popular Birmingham city centre Catonese restaurant has said it is closing down for good after being hit by Government Covid-19 restrictions.
Colmore Row-based Chung Ying Central, the sister venue of the renowned Chung Ying Cantonese resturant in the city's Chinatown, will not reopen when the strict rules are finally relaxed.
The restaurant has been closed since March 2020, when the first English lockdown was imposed.
Its owner, James Wong, told Birmingham Live: "I am heartbroken to confirm Chung Ying Central will not reopen at Colmore Row. It had been my dream to open a restaurant here and I put my heart and soul into making it work.
"But a restaurant cannot pay £60,000 per year rent when it has only been open for two months of that year. It was a tough business decision but the right one for me and my family."
Wong said he would now concentrate on ensuring that his Chinatown venue survived the pandemic.
"I want Chung Ying Cantonese to be around for its 50th year and it has a chance despite Covid.
"We adapted quickly to the pandemic restrictions by switching to delivery and takeaway – and when we were allowed to open we were able to offer good social distancing to diners.
"Sadly there was no hope for Chung Ying Central – it was too small for adequate social distancing and even if we could open, there are no more customers in the area."