£21m acquisition is biggest insolvency deal for Begbies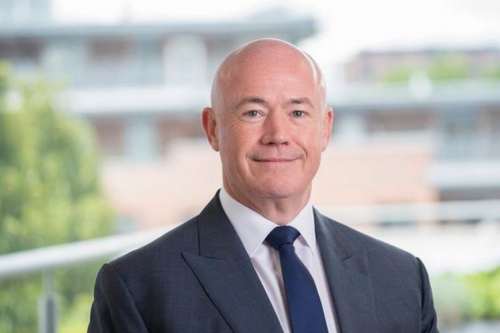 Insolvency specialist Begbies Traynor Group has announced the acquisition of CVR Global in a deal worth a potential £20.8m.
The purchase will be made from the group's existing bank facilities, it said.
CVR will be its biggest insolvency acquisition, so far, and delivers a significant expansion across London and the South of England for the Manchester-based business, enhancing its existing specialisms in business recovery and financial advisory.
It will also add the firm's first overseas offices, enhancing the offering provided by BTG Global Advisory.
CVR is an independent firm of insolvency practitioners, forensic accountants and experts in other related complementary disciplines.
Its specialisms include restructuring, financial distress, fraud and asset recovery, business disputes, and pension covenant reviews.
It operates from seven UK offices in London, Birmingham, Bristol, Southampton, Hove, Medway and Colchester, together with offshore offices in Gibraltar, Jersey, Cyprus and the British Virgin Islands.
The team of 90 partners and staff will all join the group and enhance Begbies' existing strong network of offices and teams across London and the South of England. The CVR team will operate as Begbies Traynor and BTG Advisory moving forwards.
CVR's specialisms will improve the Begbies offer by providing significant insolvency expertise with cases largely sourced from professional intermediaries, a strong contentious insolvency practice which will complement the group's existing practice, forensic accounting, expert witness and pensions advisory services which will develop the BTG Advisory service line, and establish operations in offshore locations which will also enhance the offering provided by BTG Global Advisory.
In the financial year ended March 31, 2020, CVR reported annual revenue of £9.5m (audited) and normalised pre-tax profits of £1.2m when reported on the same basis as the group (unaudited).
In the first six months of its current financial year, trading continued in line with this performance.
Net assets were £4.1m, including net debt of £2.5m, at March 31, 2020.
The acquisition is made up of an initial cash consideration of £12m, which will be financed through the group's existing facilities.
There is a contingent cash consideration of up to £4m, subject to profit-enhancing financial performance conditions in the first three years post-acquisition, and earn out of up to £4.8m subject to successful fee realisations on three long-running contentious insolvency appointments.
At October 31, 2020, the group reported net cash of £700,000. Following this transaction, the group retains significant financial headroom in its committed bank facilities of £25m. On a pro-forma basis, following the acquisition, net debt is expected to be £11m.
Mark Fry, head of business recovery and advisory of Begbies Traynor Group, said: "The acquisition of CVR significantly increases the scale and specialisms of our business recovery and financial advisory business across London and the South of England, whilst enhancing our overseas capabilities.
"The CVR team has a similar style and culture to our own and will be a highly complementary fit with our business."
He added: "We welcome the team into the group and look forward to working with them."
Ric Traynor, Begbies executive chairman, said: "The acquisition of CVR is our largest insolvency acquisition to date and is expected to be immediately earnings enhancing.
"The increase in scale and capabilities leaves the group well positioned to increase its market share and continue to grow its business recovery and financial advisory revenues.
"The group continues to consider further acquisition opportunities and organic investments in both of its divisions, in line with our stated strategy."
Convex, led by Chris Froggatt and Tom Campbell, advised CVR on the deal.