Pizza Hut Delivery franchise deal will safeguard 540 jobs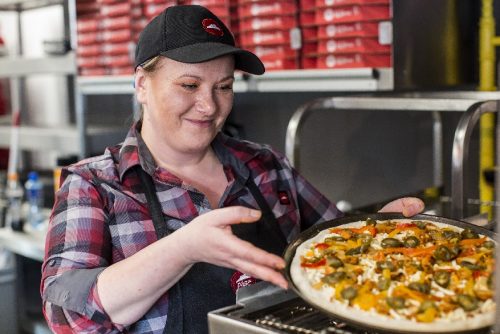 A new franchising agreement involving Pizza Hut Delivery has safeguarded 540 jobs and is likely to lead to further job creation in the future.
The deal will see Starboard Dining become the new franchising partner, as part of an agreement achieved by business property adviser Christie & Co.
It covers Pizza Hut Delivery operations at 27 existing delivery and takeaway Huts throughout the North West, Midlands and Yorkshire.
The agreement will provide considerable investment into dozens of communities through renovation of existing Huts, as well as opening several new Huts in the year ahead.
Pizza Hut operates more than 700 Huts across the UK – including approximately 350 Pizza Hut Delivery locations.
This new partnership is part of Pizza Hut Delivery's significant growth plans, following an announcement in November last year to open 125 new locations over a three-year period – creating around 2,000 additional jobs.
While the hospitality industry has been affected by COVID-19, Pizza Hut Delivery is continuing to grow while operating safely.
Starboard is one of the UK's leading independent hotel owners, developers and operators of hotels, partnered with world-leading brands including Hilton, IHG, Accor, Wyndham and Best Western. It owns and operates 21 hotels, with more than 2,000 bedrooms throughout the country.
Neil Manhas, general manager UK at Pizza Hut Delivery, said: "Pizza Hut Delivery is delighted to welcome a new franchise partner, Starboard, into our network. We're excited to see what new growth 2021 has in store for us, including increasing our footprint through strategic franchising deals such as this."
Frazer Callingham, managing director at Starboard Dining, said: "We're thrilled to be joining Pizza Hut in this new partnership. This 27-store portfolio offers an amazing opportunity to continue our expansion into the dining and hospitality space, using our extensive experience in both sectors to continue growing the Pizza Hut Delivery franchise, and to be able to make a positive impact in the Midlands, Yorkshire and the North West by contributing to life on the high street and creating jobs in our communities."
Simon Chaplin, senior director of corporate pubs & restaurants at Christie & Co, who handled the sale, said: "This was an ambitious sale and a new route for Pizza Hut to engage with communities in the North West and Midlands."