Transport bosses call for Chancellor to invest £20m in Midlands infrastructure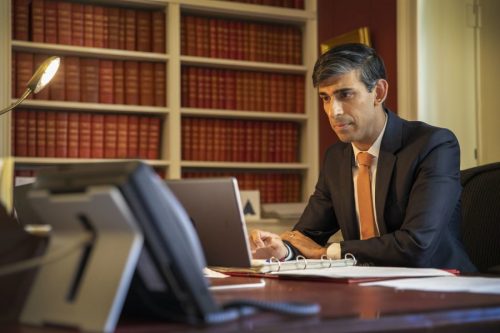 Transport chiefs from across the Midlands are asking the Government to allocate £20m in next week's Budget to invest in infrastructure in the region.
A new poll of 10,000 Midlands residents by transport body Midlands Connect has revealed "overwhelming" support for investment in the region's transport network.
Ahead of the Budget, the poll shows 85% of respondents were supportive of Midlands Engine Rail, a region-wide rail improvement scheme that Midlands Connects says will boost connectivity across the region.
Midlands Engine Rail's flagship scheme is the Midlands Rail Hub; a set of interventions including signalling upgrades, new tracks and passing places, that it says will create space for 20 additional trains to go in to and out of Birmingham Moor Street Station every hour. Once complete it will boost connections to Leicester, Derby, Nottingham, Worcester, Hereford and Bristol, as well as the reopened Moseley, Kings Heath and Hazelwell stations on the Camp Hill Line. The Midlands Rail Hub has a local approval rating of 86%, according to the poll.
Other popular schemes included plans to remove pinch points and congestion on the A50/500 and A46 trade corridors, focused on supporting new housing growth and smoothing business' access to supplies, customers and international gateways. These plans were supported by over 80 per cent of those questioned nearby.
Nine in ten of respondents also backed plans for a region-wide "tap and cap" smart payment system for public transport, similar to the Oyster platform used in London.
Transport bosses are asking the Chancellor to provide the £20m needed to deliver the platform, which would allow seamless travel across bus, tram and rail journeys, under a daily payment cap. Subject to funding, Midlands Connect says it could be up and running in Nottingham and parts of the West Midlands as soon as 2022, and deployed across the whole Midlands region by 2024.
Some 61% of respondents said having a smart ticketing system in place would make them more likely to use public transport.
Maria Machancoses, director of Midlands Connect said: "The results of this poll are hugely heartening – they show that local people value investment in public transport.
"As well as having public support, all of the schemes Midlands Connect has submitted to Government this budget are backed by evidence – demonstrating the positive impact they will have on economic, social and environmental outcomes.
"We are confident Government will continue to support our considered, affordable and deliverable vision for a more connected, prosperous and mobile Midlands region."