Wedding and conference venues call in administrators as lockdown bites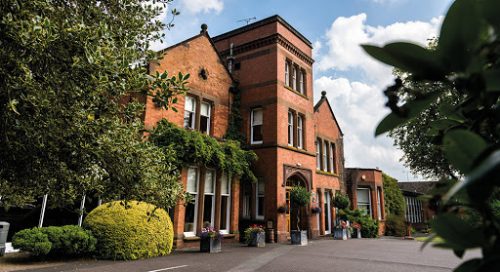 Two hotel, weddings and conference venues have closed after administrators were called in.
Grant Thornton has been appointed to look after the day-to-day running of Sundial Group and Woodside Conference Centre on February 22, leaving Highgate House Hotel in Creaton, Northamptonshire, and Woodside Conference Centre in Kenilworth closed – and unlikely to reopen.
A statement from Grant Thornton said: "Office holders from Grant Thornton UK LLP were appointed joint administrators to the Sundial Group Limited and Woodside Conference Centre Limited on February 22.
"The businesses have been heavily impacted by the Covid-19 pandemic, with the hotels being closed during the current lockdown period.
"The administrators recognise the impact of the administrations on employees, clients and suppliers to the companies, and are working to resolve outstanding matters in line with their statutory obligations as swiftly as is practicable.
"Anyone who has paid a deposit for a function (including a wedding) or a conference, will be contacted in due course by a member of the Sundial/Woodside team, if they have not already been contacted.
"At present, the administrators are continuing to work with the directors to assess the options available to realise the assets but unfortunately, due to the current economic climate, the hotels are unlikely to reopen during the period of the administration."