'Joining Vistage is one of the single best things I have ever done in my life'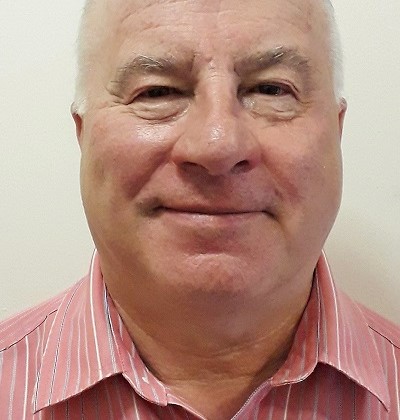 X

Register for free to receive latest news stories direct to your inbox
Register
Glenn Jones, owner and managing director of Discover Parks  talks about his Vistage Peer Group experience with his Vistage chair, Stevan Jackson.
Discover Parks is a collection of five-star holiday homes, lodges and caravan sites set in three spectacular locations across Herefordshire & the Welsh Border. Originally from farming stock, Glenn's family
business diversified into tourism 50 years ago. A graduate of the 'university of life', Glenn became the youngest chairman of the National Young Farmers where he continues as a trustee.  He has travelled the world, met almost every member of the UK Royal Family and two prime ministers.  One of his proudest achievements was his time as non-exec on the Hereford City Development Board. He continues to spend his spare time as non-exec/trustee with various charities (when he's not ferrying his two children around for drama and cricket).
SKJ:   Tell me about your business, Glenn
GJ: I joined a long-established family business and in 1997 it was restructured and myself and my soon-to-be-wife, Hannah, started our own venture and we've grown the business to what it is today. We own three 5-star caravan holiday home parks in Herefordshire and the Welsh Borders where we employ a team of 30 people and turnover around £5m annually.  Our customers come predominantly from the West Midlands to discover and enjoy all the great things about Herefordshire and the surrounding area and the facilities on our parks, such as the golf course, bowling green, fishing lake, amazing local walks,

and cycle routes. It's an opportunity for people who run their own business, to escape from the things that are pressuring them and it's easy to jump in the car on a Friday evening and come here for a bit of quality time. We have customers who have bought their own caravan holiday home (used to be called a static caravan), we have folks that come in a touring caravan or motor home or camp – or they can rent a lodge or cottage for the weekend. Because of COVID, staycation looks strong and once we can reopen, I think business will be positive.
SKJ:   What initially sparked your interest in Vistage?
GJ; We started with just one park twenty years ago and we've grown it to three, we've grown what we do in the parks and we've grown the team too. So about 5 years ago I recognised that, as the business was growing, I also needed to grow as a person.  I was working with a marketing consultant who knew someone who was setting up a Vistage Group, so I met him and life's a bit like that isn't it – right person at the right time – so I joined Vistage and have never regretted it for a moment. It has helped me to grow as a business leader and to improve the business.
SKJ:   Tell us a bit about your own experience of being a member of a Vistage Peer Group
GJ: It's hard to find enough positive adjectives to describe how great it has been to be part of the Group. Bonding with the Group and sharing values has been important, and the business advice has been invaluable – people might think it's expensive but it's not about the expense, it's about the value. And I understand that when times are tough it might be difficult to justify.  But one specific example is that, through the Group, I got a contact and some advice and learned that we could claim for Research & Development funding.  I was able to get back close to £50,000 that I would not otherwise have even realised I could claim, had I not been a member of Vistage.  Many other times I have had advice that has saved us money or created money.
 SKJ:  What would you say to people who say they haven't got the time for Vistage?
GJ: It's easy to say that and we are all busy people. But you do find the time to do the things you value – people might say with COVID that now is not the right time – I would turn it on its head and say this is even more important now than ever – things are changing so rapidly – you want to be in the slipstream of the new thinking and technological changes that are happening. I haven't got enough of an awareness but when I listen to the others, I realise how much scope and potentially innovative ideas there are out there.  Somebody has often done the hard work of the research and the groundwork and recommend something – and I think yes, that's what I need!
SKJ:  How would you describe the Group?
GJ: We are all business owners, leaders and decision makers and it's a place where we can take our greatest fears, issues, challenges, and opportunities to get completely unbiased and ruthlessly honest insight, feedback, or suggestions from a bunch of people who are only there to help each other. Its immensely powerful, especially with no egos or agendas getting in the way. One of the qualities we have talked about is kindness – as well as advising and challenging each other – we are also kind with each other. We get to listen to the world-class Vistage speakers on every business topic and I always take something important away from those sessions that I can take up with my team and implement in my business.
SKJ:  What type of leader would you like to see join the Vistage Group?
GJ: People who have passion and care deeply about what they're doing. I prize diversity and I'm always fascinated to learn about other people's businesses.  I want people who share our values and will add to the breadth of business experience and the depth of expertise in the Group.  It's important that they share our desire for continuous improvement and want to grow – themselves and their business. Most important is that they are ambitious and willing to learn together.  Because a Vistage Group is not a networking event, or a talking shop – its action orientated, where you can take onboard new ideas and implement them.
SKJ:   So, what's your pithy one liner on why you would recommend Vistage membership to others?
GJ: You can't afford not to and now's the best time – but that sounds a bit of a cliché.
OK, in summary I would say "that joining Vistage is one of the single best things I have ever done in my life'"– that's about as strong as I can put it!
Stevan plans to formally launch his Vistage Group on Thu 18th March 2021 and is still selecting members who meet the criteria. If you wish to learn more about how Stevan's Vistage Group could help you and your business, please contact him on 07940 514889 or at stevan.jackson@vistagechair.co.uk. Further information about Stevan or Vistage membership is at www.linkedin.com/in/stevan-jackson/ and www.vistage.co.uk.