University's £33m biomedical research facility completes
X

Register for free to receive latest news stories direct to your inbox
Register
The construction of a £33m research facility at the University of Warwick has completed.
The Interdisciplinary Biomedical Research Building on the Gibbet Hill campus – which has been assembled with components manufactured offsite – will bring together up to 300 researchers who will be working to understand the origins and mechanistic basis of diseases of the body and brain, intending to find new ways to extend healthy life spans.
The facility will also house world-class research in neuroscience, microbiology and infection, cell biology, and disease models, supporting and facilitating interdisciplinary biomedical research of the highest quality.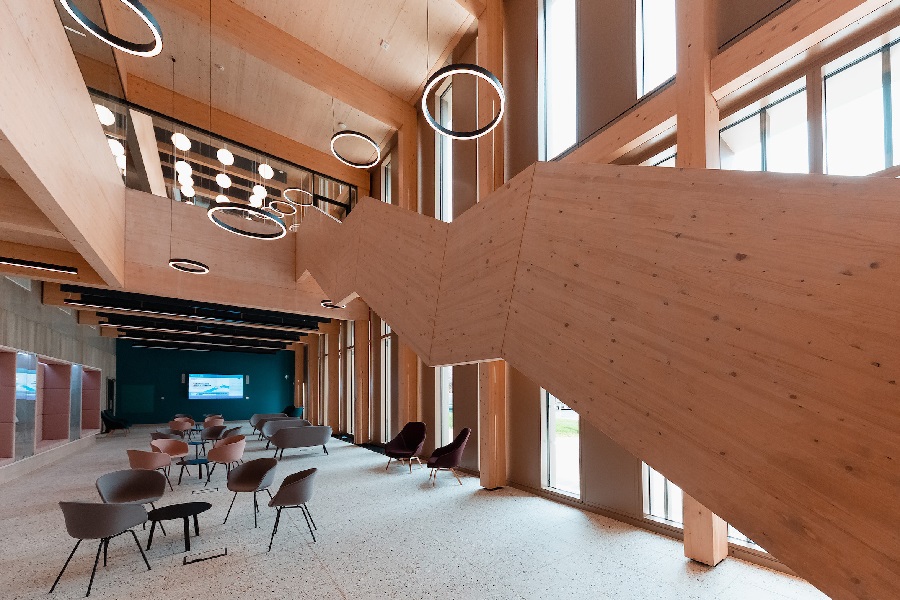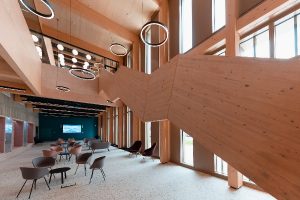 Thanks to a £750,000 grant from the Wolfson Foundation, the IBRB includes state-of-the art laboratory space – the Wolfson Tissue Mechanobiology and Human Disease Laboratory, where researchers will investigate how cells and tissues perform mechanical functions. Their work will impact our understanding of a wide range of diseases, from cancer to brittle bones and heart conditions, positively impacting our ability to fight human diseases.
The development, delivered by contractor Willmott Dixon and project managed by Turner and Townsend, is 7000sqm and includes a 400-seat lecture theatre and five-storeys of laboratories, as well as various social and collaboration spaces.
The building was designed by Hawkins Brown Architects and Fairhurst Design Group and supported by cost consultants Mace.
Peter Owen, managing director, at Willmott Dixon, said: "We are delighted to have completed such a significant scheme both for the University and for the on-going fight against human diseases. In the current climate, we are extremely proud to be playing a part in the future ambitions of the University of Warwick's Medical School. By providing a world-class building through the use of innovative construction techniques, this facility will witness ground-breaking research to further solidify the University's position at the forefront of biomedical development.
"This facility expands upon our pre-standing relationship with the University which saw us complete the award-winning, sustainable £37m Sports and Wellness Hub in 2019."
Stuart Croft, vice-chancellor and president, University of Warwick, said: "Three years ago we announced our intention to invest over £50m in a new state-of-the-art research building to bring together up to 300 biomedical researchers from across the University of Warwick's School of Life Sciences and Warwick Medical School, to help research and advance human health and fight diseases.
"Completing that building in this most challenging of years of a global pandemic makes that achievement of our staff and Willmott Dixon all the more praiseworthy, and the context of the ongoing pandemic says more than I possibly can about how crucial such an investment is in our biomedical research."