Vietnamese Street Kitchen finally opens at Birmingham's Bullring
The new city centre site of restaurant Vietnamese Street Kitchen has finally opened at Birmingham's Bullring after months of setbacks due to the Covid pandemic.
Family owned and run, the new Vietnamese Street Kitchen restaurant joins the existing Resorts World venue and replaces the Brindleyplace venue that closed in autumn 2020.
After initially being set to open last November, operations manager Oliver Ngo has had to wait a further five months to swing open the doors to his new Bullring site.
Set over two floors, including an upstairs bar as well as large dining space downstairs, there is a heated outdoor terrace and over 140 covers available once restrictions come to an end in June.
A huge £350,000 renovation was completed late last year to convert the space previously occupied by the Handmade Burger Co into the new venue, with interior work by Faber Designs – also behind Land and Kilder.
The new venture has created around 30 jobs for the city, while retaining staff from the former venue also.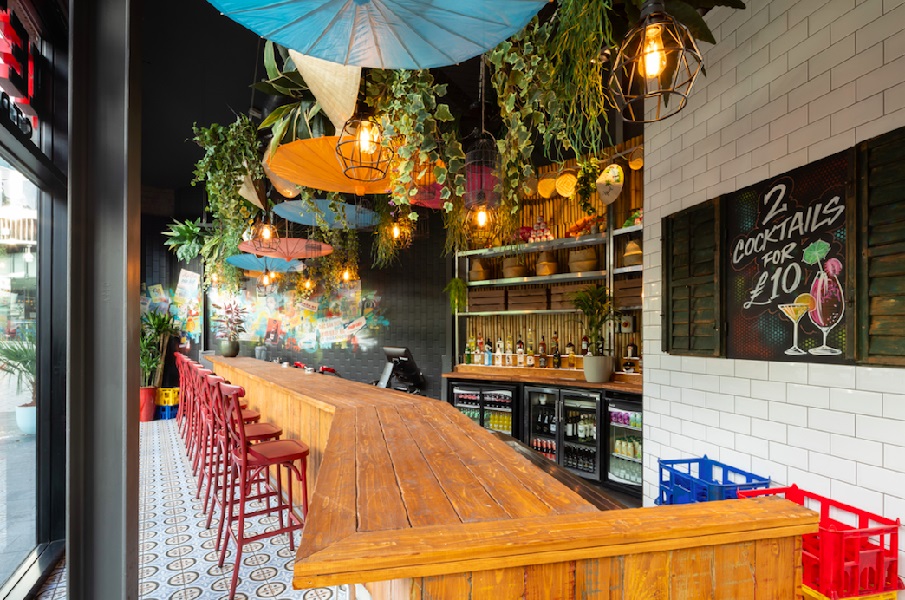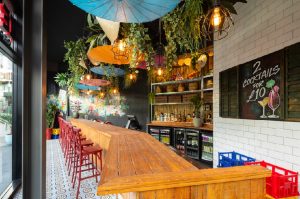 Outside dining and takeaway drinks will be available from April 12 and inside dining is set to return on May 17.
Takeout is already available via delivery apps including Deliveroo.
Ngo said: "We are beyond excited to finally open Vietnamese Street Kitchen at Bullring and Grand Central. It's been a worrying 6 months but we're delighted to finally be at this point.
"We've opened up the kitchen, built an outdoor terrace, and turned the upstairs into a funky cocktail bar. As one of the oldest sites in the Bullring we've had to do a lot of work to bring the unit up to standard, but it's now a bright venue that's well ventilated, spacious and Covid secure – keeping our customers safe is our main priority.
"This is our flagship location now – all of our dreams and hard work put into one space. We're now at a site that's big enough and central enough to bring our food and hospitality to Brummies on the biggest scale possible. We've put all of our money and effort into this venture and it has to work – there is no Plan B, we're all in."
He added: "It's been a real rollercoaster getting to this point. We had certain grants to help us but payment delays made life very difficult at times. Schemes such as 'Eat Out To Help' out did help drive customers to our restaurants but then sudden lockdowns and restrictions really affected stock, cash flow and bookings.
"Some days I woke up feeling on top of the world and others I woke up wondering why I put myself through this, but I know I'm following my dreams and I'm certain the restaurant is going to be a firm favourite for shoppers and visitors to the city. "