People: The latest West Midlands hires
Audit, tax and consulting firm RSM has announced two appointments to partner in the West Midlands to support the firm's growth strategy.
Helen Brocklebank and Phil Parkes both became partners in the firm's corporate finance business on April 1.
Brocklebank has been with RSM for 13 years and is experienced working with large corporates and owner managed businesses, advising on mid-market transactions and deals including private equity and debt-backed management buy outs, disposals, acquisitions and development fund-raising.
Parkes joins RSM from a Big Four firm having spent the last 12 years serving clients in the West Midlands. He is an experienced due diligence practitioner providing buy side, sell side and transaction assist services to clients. He has significant experience in the Consumer, Sport, Media & Technology, Manufacturing, Healthcare and Hospitality & Leisure industries.
As well as these two roles in the West Midlands, RSM has appointed a further nine partners across the UK, reflecting investment across the firm's audit, tax, transactions, risk assurance and consulting and HR practices.
Mark Taylor, RSM's regional managing partner in Birmingham said: "Today's announcement is a tremendous double boost for our growing corporate finance team in the West Midlands.
"Activity in the deals market has remained resilient despite the challenges of the last year. With two new partners on the team, we are very well placed to take advantage of a – hopefully – improving business context this year and beyond.
"Our business remains strong and we have ambitious plans for the West Midlands, I look forward to working with Helen and Phil to help shape our future firm."
:::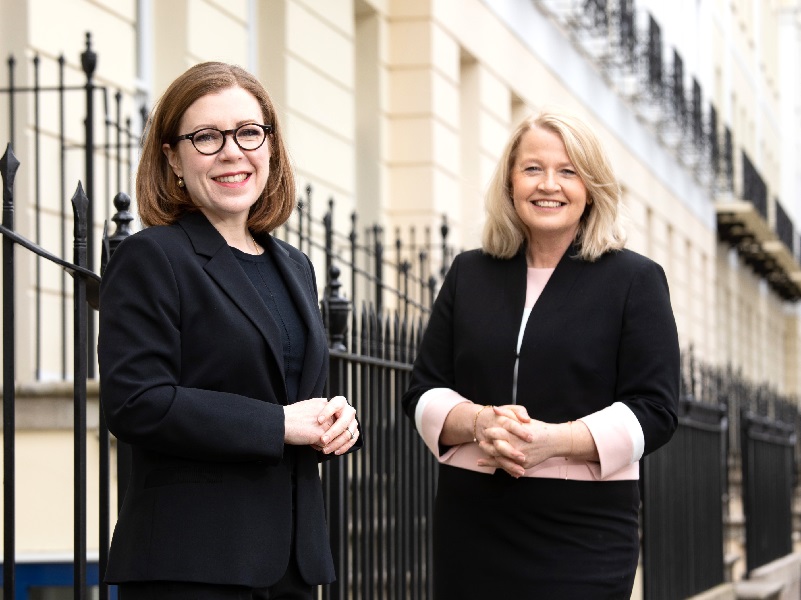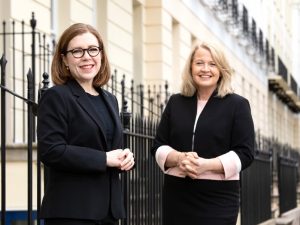 Law firm Lodders has strengthened its Town and Country Homes property service with the hire of property lawyer Rhiannon Edwards as partner.
Led by Caroline Nemecek, partner in Lodders' real estate practice, the Town and Country Homes team provides tailored, personal legal services and advice for purchasers and sellers of high-value, prestige homes and properties.
In the new role at Lodders, Edwards will deal with the sale and purchase of properties, using her 20-plus years' experience as a specialist in the conveyancing of high value listed buildings with complex planning histories, new build developments, conveyancing related planning issues, planning enforcement matters, the rectification of defective leases and high value town and country properties.
She joins Lodders from Worcester law firm Stallard, March and Edwards , where she was a partner and head of residential property for six years. Prior to that she was the chief legal officer and statutory monitoring officer for the Brecon Beacons National Park Local Planning Authority.
"Rhiannon is an experienced and respected property lawyer and complements and strengthens our specialist service for purchasers and sellers of prestige private property," said Nemecek. "It was a conscious decision to specialise in prestige property and Rhiannon will enhance our Town and Country Homes team, which already has a great reputation locally for specialist knowledge and expertise.
"Her appointment also means we will be able to continue to develop and grow our offering of a tailored personal property service for high net worth individuals, which augments the other services for which Lodders is well known, such as our top-ranking family law, private client and commercial property teams."
:::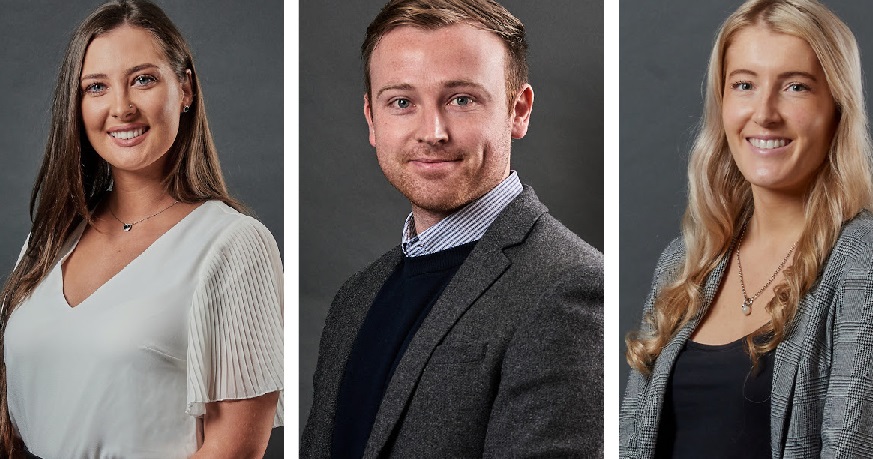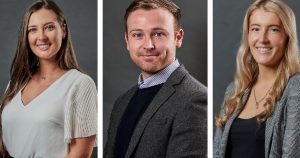 Land promoter Richborough Estates has announced three staff promotions at its Birmingham headquarters.
Joe Jones has been promoted to regional manager for the Midlands – the company's busiest and most established region taking in Gloucestershire, Worcestershire, Herefordshire, Shropshire, Staffordshire and Cheshire.
Jones has played a key role in bringing forward several residential sites, most recently in Cheshire, Cannock and Kidderminster.
Working with Midlands director Nick Jones and Western division managing director Jonathan Bloor, he will progress and further boost the region's pipeline of sites.
Alanna Mahoney has been promoted to land and planning manager for Richborough's Western division, which boasts a site portfolio stretching from Cornwall up to Northumberland.
Briony Stenhouse has also been promoted to land and planning manager in the fast-growing Eastern division where Richborough Estates says it has an unprecedented number of live and planned planning applications.
Paul Campbell, chief executive at Richborough Estates, said: "2020 certainly had its challenges but I am thrilled to say that 2021 now promises to be our busiest ever year.
"We are set to see a record number of landowner promotion agreements, site allocations, planning permissions and sales to our housebuilder partners. Our pipeline of over 100 sites across the UK has the potential to deliver over 30,000 homes – more than 10 per cent of the government's annual housing target.
"Our success is no doubt down to the skill and commitment of our brilliant team who strive to deliver the best quality sites in sustainable locations with maximum returns for all stakeholders.
"Joe, Alanna and Briony have delivered some really excellent results over the past few months. I would like to congratulate them on their promotions and look forward to seeing their careers grow further with us."