£100m investment fund launched to fuel post-pandemic recovery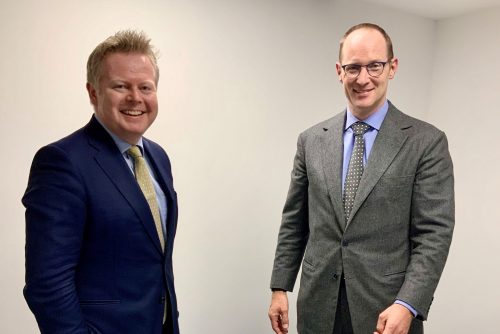 A £100m investment fund has been launched by the Richardson family for businesses in the West Midlands looking for capital for growth.
The Richardson family are best known as the developers of Merry Hill and Star City and while the group remains heavily involved in property across the UK, it has broadened its commercial interests through its investment arm RCL Partners.
The Oldbury-based business is looking to invest between £2m and £10m through its new Richardson Enterprise Fund to seize the opportunities arising in the post-pandemic recovery.
The initiative will be led by Paul Faulkner, who joined the group this month as chief of staff after nearly six years leading Greater Birmingham Chambers of Commerce.
He said: "While the Covid pandemic might have temporarily halted the economic renaissance that was so evident throughout the West Midlands in recent years, we fully expect the region to recover strongly.
"Our intention is to build on activity we are already undertaking, such as a recent investment into Birmingham-based CCSS, and back established businesses in the area who demonstrate ambitious plans to grow."
Richardson remains an independent family business, now led by the second generation triumverate of brothers Carl, Martyn and Lee.
The West Midlands is still very important to the company and earlier this month it opened the £160m West Midlands Designer Outlet Centre in Cannock, which it had developed with McArthurGlen.
"Our family is very proud of our West Midlands roots," said Carl Richardson. "While our business interests now extend around the globe and include significant private growth capital investments alongside our work in property development, our headquarters have always remained in the heart of the UK.
"Our hope with this fund is to align our experience, ambition and passion for the region with likeminded businesses who are in the market for patient capital, meaningful strategic advice and access to our network."