Deal struck to secure future of community hall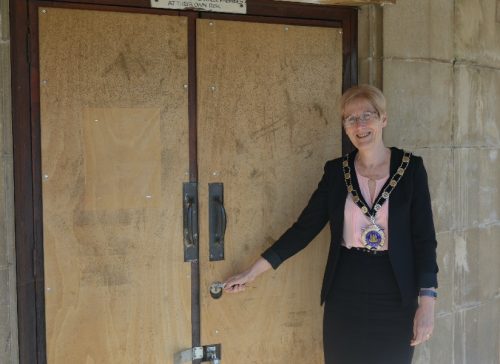 A deal has been agreed to breathe new lease of life into a Warwickshire community hall that has stood empty for more than a decade.
The Greig Hall in Alcester has begun preparations to open its doors for the first time in 11 years after Midlands law firm Wright Hassall finalised an agreement on behalf of Alcester Town Council that will see them take a 125-year lease on the property from Stratford District Council.
The deal was struck after Stratford District Council obtained ownership of the hall from the previous owners last year.
Vanessa Lowe, Town Clerk at Alcester Town Council, believes the deal will provide a real boost to the town.
She said: "The Greig Hall has a special place in many people's hearts as it has hosted many memorable family occasions – including wedding receptions – so for it to be opening its doors once more is fantastic news for the town and its residents.
"Over the next year or so we will be carrying out essential works to the Hall and setting up a charitable incorporated organisation to run the hall on a day-to-day basis, before potentially opening the doors to the general public in around a year's time.
"The town is really excited to see The Greig Hall fulfilling its potential and it is an asset that will bring the community together.
"We already have a team of around 90 volunteers ready to support over the coming months, whether that is cleaning and decorating the facility, or providing social media support and setting up a website.
"A group called The Friends of Greig Hall have also managed to raise £75,000 from a charity shop in the town to support the hall, which we are extremely grateful for, and these funds will play an integral role in helping us to restore the hall to its former glory."
Cllr Tony Jefferson, Leader of Stratford-on-Avon District Council, said: "I am pleased that, at long last and after a challenging process, we have been able to give the keys to the building to Alcester Town Council. I am sure that the people of Alcester will ensure the future success of the Greig Hall as a community centre and arts venue."
Andrew Jones, Wright Hassall's head of commercial real estate, acted for Alcester Town Council on completing the 125-year lease, which will enable The Greig Hall to host a range of community events.
He said: "This deal will help to enrich the lives of Alcester's residents for years to come, so it was a pleasure to have played a part in helping to secure Greig Hall's long-term future.
"It is a landmark moment for the town, and I look forward to seeing The Greig Hall realising its potential over the coming years."