People: The latest West Midlands hires
X

Register for free to receive latest news stories direct to your inbox
Register
Insurance risk and commercial law specialist BLM has promoted a new partner to its office in Birmingham, with Dave Thompson now taking on the role within the firm's catastrophic injury team.
In total, BLM promoted five of its associates to partner and 12 of its solicitors to associate and associate equivalent roles across its UK locations, spanning five of its seven business streams.
The additional partner promotions include Hanna Platt in London, Helen Smith in Manchester, and Tara McSorley and Michelle McCullough in the Belfast office.
Matthew Harrington, recently re-elected for a second term as senior partner, said: "It's a pleasure to announce this round of partner and associate promotions, and I'm sure the firm will join me in wishing the best of luck to our colleagues for these well-deserved appointments. The tenacity, dedication and hard-work shown by the teams over the last year has enabled BLM to continue to offer extraordinary support and service to our clients, during a time that has been challenging for many businesses, and people.
"These promotions, as with our October appointments, again reflect our plans for growth in areas that represent both BLM's strengths and opportunities. As we continue to strengthen and diversify our expertise in key areas, supporting our talent will remain an important focus. Congratulations to all new partners and associates."
:::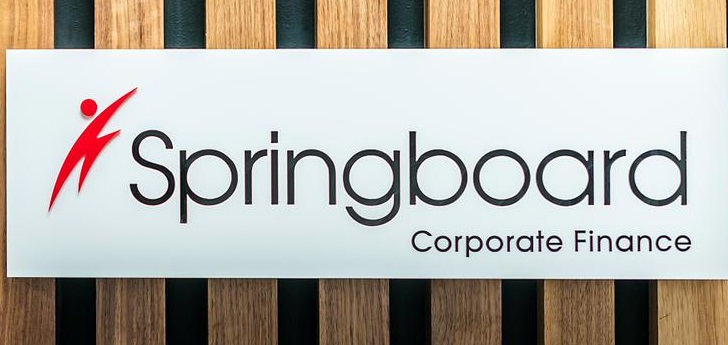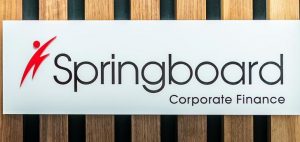 Springboard Corporate Finance has promoted Toms Hammond, Dan McCartney and Pauline So.
Hammond has been promoted to manager and both McCartney and So have been promoted to associate.
Hammond joined Springboard in 2019 and works on a variety of buy and sell-side assignments.
He graduated from Aston University with a first class degree in Mathematics in 2015, during which he undertook a placement year at Springboard. Prior to re-joining, he worked at EY in the audit department where he qualified as a chartered accountant.
So and McCartney joined in 2018 as analysts to support the Springboard team across all its M&A activities.
So graduated in 2017 in International Business and Management degree from Aston University and McCartney re-joined after spending his industrial placement year with
Springboard from 2015-16. He graduated from Loughborough University with a degree in Geography and Management.
Springboard partner Simon Ward said: "We are delighted to announce these promotions. Tom, Dan and Pauline have all worked exceptionally hard in delivering for our clients. I know they will continue to do so as they continue to build their impressive careers with the firm. We are looking to recruit across a number of roles within the team at the moment reflecting our confidence in the market and in the exciting mandates we are working on."
"We continue to see an extremely strong pipeline of opportunities. Having just expanded our team we remain firmly on the look-out for quality recruits."
:::
Property company Hortons' Estate has announced the internal promotion of two members of its team, with almost half a century of service between them.
The historic family-run firm which is based in Birmingham city centre, has promoted Steve Tommy to head of asset management and James Slater to head of building surveying and development.
Tommy, a chartered surveyor, joined Hortons' in 1996 as an estate manager. He will head the company's estate management team and will be responsible for asset management within Hortons' portfolio.
Slater has been part of the Hortons' team since 2000 and amongst numerous development projects has overseen the restoration of Birmingham's Grade II Grand Hotel, which was originally developed by Isaac Horton in the late 19th century.
Also a chartered surveyor, he will lead Hortons' building surveying team and its construction and development functions.
Hortons' chief executive Steve Benson said: "We're delighted to have promoted Steve and James to new positions which reflect their experience, expertise and responsibilities, as well as their tremendous service to Hortons'. Steve has an extensive knowledge of our tenant relationships, together with an excellent view on the future direction of portfolio growth, which makes him the ideal choice to lead our estate management team. James has a wide range of experience in dealing with all aspects of commercial property, from new builds and refurbishments through to professional matters. Both appointments further strengthen our business during an exciting period of growth and development."
:::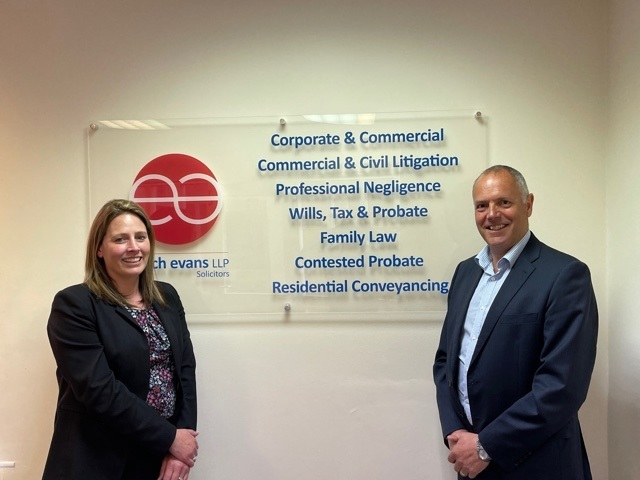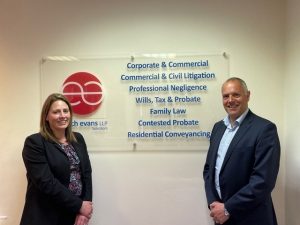 Law firm Enoch Evans has welcomed Sara Morton as a senior solicitor to its growing matrimonial and family team, adding her significant expertise on financial and complex children matters to its portfolio of services at its Sutton Coldfield office.
She said: "In my experience, family law is one of the only areas that has remained strong during the pandemic. The great upheaval to everyday life has led to many families struggling to deal with existing challenges, only contributing to their requirement for legal support. These are often related to worsening financial circumstances, change in family dynamics during the pandemic or arrangements for children.
"I have built up a strong portfolio of experience in complex private law cases relating to children, which has included dealing with emergency applications, the issue of schooling, change of main residence, internal relocation and the appointment of experts including guardians, independent social workers and psychologists.
"The family law team at Enoch Evans continues to be busy, which poses a great opportunity for me to make a real difference to both my colleagues and clients, with the aim of delivering many more helpful resolutions."
Morton has acquired over 15 years of experience in the legal profession to become proficient in financial matters involving property portfolios, investments, assets abroad, public sector pensions and business assets.
David Evans, managing partner at Enoch Evans, said: "We are extremely pleased Sara has chosen to join us and continue her inspiring legal career in the West Midlands. Sara's appointment reflects the firm's drive to become the "go to" family law specialists in Walsall and Sutton Coldfield. Enquiries have not slowed throughout the pandemic, so adding quality expertise as well as greater capacity to support local communities is part of our wider exciting growth plans."
Enoch Evans has its head office in Walsall in addition to a branch in Sutton Coldfield which was opened in late 2019. The 130-year-old firm has grown to over 90 staff.
:::
Law firm Weightmans has bolstered partner numbers, promoting eleven staff, including four in Birmingham.
The Birmingham promotions are:
Katie Price, Birmingham, Disease
Sarah Hopwood, Birmingham, Healthcare
Sarah Walker, Birmingham, WTE
Andrew Forrest, Birmingham, Employment
Managing partner John Schorah said: "The last year has seen many challenges, taking measures to preserve people's jobs at a period of great uncertainty but still maintaining the quality and exceptional levels of service our clients come to us for.
"We worked quickly to ensure we responded to new demands and identify emerging opportunities. Our people worked tirelessly throughout, and the support we have had from them is nothing short of inspiring.
"I would like to congratulate our new Partners, Principal Associates, Legal Directors and Associates for their achievement, with some of them being with us right from the beginning of their careers. Their focus on the client, support for each other and maintenance of high standards, particularly in the last 12 months, is integral to our success, and I know that they will continue to work hard to deliver creative solutions and results."