Life sciences leading lockdown recovery in the Midlands

X

Register for free to receive latest news stories direct to your inbox
Register
by Dr David Hardman, managing director, Bruntwood SciTech – Birmingham and Dr Stephen Taylor, director of strategy and operations – Birmingham Health Innovation Campus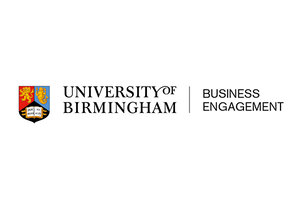 In the wake of Covid-19 disruption, as the UK aims to 'build back better', a number of key sectors have been identified as being critical to pushing the health and wealth of the Midlands forwards – and life sciences tops the list.
The Department for International Trade's High Potential Opportunity Report identifies four Ds as being key to the regional offer: data, diagnostics, digital health and devices.
Recent studies undertaken by the Greater Birmingham and Solihull Local Enterprise Partnership (GBSLEP) and West Midlands Combined Authority (WMCA) have identified key regional strengths above and beyond other regional cities which, individually, are on par with the rest of the UK – but when examined in the round, a picture of a fully connected healthcare ecosystem emerges. Centrally located, with recent government investment, the Midlands is emerging as a hotspot for digital-enabled, data-driven healthcare.
The diverse and stable population is another valuable asset, enabling the curation of leading-edge integrated clinical and genomic patient data sets which can support precision medicine trials – and of course, the Midlands also possesses particularly strong and well-established clinical trials capability.
The Midlands also offers academic expertise in artificial intelligence, sensor technologies, big data analytics, simulation and modelling, specifically well curated healthcare data, together with industry expertise in the development of digital health applications.
Regionally, the life science sector is supported by demand-led translational partnerships and clinical-academic- industry collaborations and specialist facilities. These include the Institute of Translational Medicine, the Midlands & Wales Advanced Therapy Treatment Centre (MW‐ATTC), the Midlands Health Data Research UK site and Digital Health West Midlands. The region also offers a supportive ecosystem for company formation and growth through the likes of the BioHub Birmingham, Innovation Birmingham's Serendip® Digital Health Incubator, PathLAKE and Accelerator and the West Midlands Academic Health Sciences Network.
With the ability to support the complete innovation journey from concept to manufacture and into marketplace, the Midlands is clearly an attractive destination for life sciences research and health innovation. This isn't just our view – our region is already home to one of the largest concentrations of medical technology companies in the UK, presenting an opportunity to become part of an established industry cluster with genuine route to market access and adoption opportunities. To maximise this, over the last ten years we've been working closely with Birmingham City Council to explore the possibility of developing a life sciences and healthcare innovation park to catalyse commercial activity in the sector, backed by academic collaborations.
We're proud to now be coming full circle and beginning construction work of the first building on Birmingham Health Innovation Campus, due to open in late 2023, which builds on particular University of Birmingham strengths in genomics, medicine and diagnostics – complemented the established expertise in medical devices, clinical trials and advanced manufacturing.
As our strategy has evolved, we have also centred on health data and advanced digital technologies which are emerging areas of expertise – our vision is now focused on translational medicine, diagnostics, and bringing these innovations to market at scale and pace.
And we know there is demand for industry and entrepreneurs to work with us: our ecosystem was recently designated the only new Life Sciences Opportunity Zone outside the southeast, and the enormous potential of the Campus is reflected in the volume of enquiries we've already received which far outstrip capacity in our Phase I development. It's something we're incredibly proud of and excited by.
The Campus will sit within a region that ably offers prospective digital health and life science companies the connections and opportunities they need to succeed. From pre-clinical R&D to patient-led clinical development to commercial and health economic validation to manufacture and logistics, it's here in the Midlands. What's more, our region has a strong industry cluster with the ability to 'make' – all of which presents a compelling offer as we take steps towards recovery.
For more information, click here.