Future funding for business

X

Register for free to receive latest news stories direct to your inbox
Register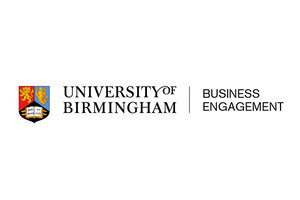 The spotlight in the UK is firmly on funding right now; but that spotlight is showing our flaws as well as our successes, says  Kate Jermey, business engagement manager, knowledge transfer partnerships, at the University of Birmingham.
We have seen tremendous accomplishments in the last twelve months, with the COVID-19 vaccine, demonstrating just what UK business and academia can do with focus, funding and backing from government and the public. However, we must be mindful that there is not a bottomless pit of government funding and there have been casualties. We have seen, in just a few months, the dissolution of the Industrial Strategy Challenge Fund, and the cut in Overseas Development Funding (ODA) in the last budget saw funding bodies left with no choice but to pass down those cuts to grant holders, causing significant impact and distress.
However, there are positive pictures emerging.
The government's announcement of the Advanced Research & Invention Agency (ARIA), a new body which will oversee public funding for research and development and fast track applications to make the UK "a scientific superpower". The UK still lags behind in spending for R&D so this commitment from the government, along with the £250m uplift in research funding, announced in April, goes some way to ensuring the dream of achieving 2.4% spend of GDP on R&D by 2027, is kept alive.
The initial results of the Knowledge Exchange Framework (KEF) which will shape future funding to universities as well impact on their teaching programme (and impact into the Teaching Excellence Framework, or TEF).
The cuts to the ODA will be hopefully short-lived, as announced in the Queens Speech in May. Although the future for GCRF funding for 2021/2022 remains uncertain, as well as those grants already impacted.
All this and more was discussed with a panel of experts at a University of Birmingham Business Club webinar on Friday 28th May, on the topic of 'future funding'. We tackled the topics of the governments long delayed 'Innovation Strategy' and what our future roadmap for science, innovation and research will be; how we can support the agenda of "Building Back Better" all whilst trying to keep a positive outlook in this ever-changing environment.