Accelerating towards an electric future

X

Register for free to receive latest news stories direct to your inbox
Register
David Borland is an EY client partner, global eMobility leader and UK&I automotive leader.
He is passionate about the automotive industry and delivering innovative solutions for clients and has extensive experience in the automotive sector, having worked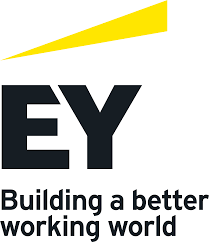 across the value chain at original equipment manufacturers (OEMs), suppliers and dealers.
Here, he comments on the importance of creating cost efficient infrastructure for electric vehicles and why business users need to act now to support a smooth transition for their fleet operations.
Production and sales of battery electric, plug-in and hybrid cars are increasing, partly as a result of the response by vehicle manufacturers to the Government's clear goal to end the sale of pure petrol and diesel cars and vans in 2030. However, for the Government's strategy to be fully cost efficient and be of benefit to consumers, and businesses alike, planned investment in infrastructure must be seen to be accelerating.
Figures from the SMMT, in its Blueprint for the Electric Vehicle Revolution report show that more than 140 models of battery electric, plug-in and hybrid vehicles are currently on the market. And, acceptance of electric vehicles has been accelerating and accounted for one in 10 vehicle registrations in 2020.
The vast majority of battery electric, plug-in and hybrid vehicles registered in 2020 were for business purchasers – not the private consumer. Business users are realising that their fleets will need to be transitioned to electric by the 2030 deadline, if not before, particularly given the roll out of clean air zones in cities across the UK – which will impact all businesses, but especially those in the transport and logistics sector.
In the Midlands, Birmingham introduced its Clean Air Zone on 01 June 2021, effective 24 hours a day, 365 days a year and Leicester City Council has also expressed a desire to create a Clean Air Zone surrounding its inner ring road. They join 11 other areas of England, who have either already implemented, or have expressed their intentions, to create Clean Air Zones around their towns and cities.
A business based in Birmingham, or another city, where a Clean Air Zone has been implemented may find the total cost of fleet ownership becomes unbearable without EVs. Larger, national operators need to optimise fleet capability. Some will move older vehicles to more permissive territories and employ EVs only when they are needed, others may opt for a fleetwide EV upgrade, improving bargaining power with manufacturers and simplifying operations.
High profile businesses already adding electric vehicles to their fleets in the Midlands include JCB, who announced in April 2021 the addition of 40 Toyota Corolla Sports self-charging models.
Also, in April, West Midlands Ambulance Service announced the addition of four London Electric Vehicle Company VN5 vans – having already launched the UK's first electric ambulances in October 2020 and added two electric response cars to its fleet in the last 6 months.
Investment in infrastructure is vital. To meet Government goals in the next decade, the share of zero emission sales in the UK must rise tenfold. This is not unrealistic – whilst it took ten years to sell the first 100,000 all-electric cars in the UK, it took just one year for the next 100,000. EV's now closely match internal combustion engine (ICE) powered models on total cost of ownership, driving experience and performance.
Although there are implications for all customer groups, fleet operators must think more carefully than private owners. Road transport accounts for slightly less than one-quarter of Europe's total emissions, and fleets are responsible for a disproportionate amount of this. Fleets view ICE vehicles as commodities with easily comparable costs of ownership. EVs have a different cost equation, and technology and taxation are still evolving. Changing the entire vehicle population will probably take a long time. With approximately 34 million cars in the UK it will take almost 10 years to replenish half that number and a quarter of a century to replace 99%, unless there is a significant rise in scrap rates, or other changes to drive adoption.
UK businesses must study the detailed consequences of the Government's goals for fleet transition and, in the absence of established precedent, provide robust decision support to increase the chance of success.
This will take time, and missteps may still be made, but companies will be rewarded with improved outcomes in the long term. A keen focus on infrastructure, financial and capital, products and the supply chain – to meet business needs -as well as sustainability, aligned with regulation will be paramount to a successful transition.