Goldman Sachs agrees deal for Colmore Row offices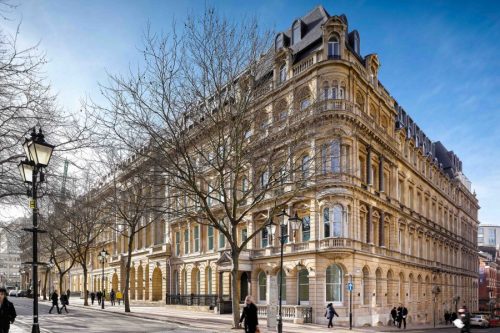 Goldman Sachs has signed up to one floor at WeWork's 55 Colmore Row building in Birmingham.
The agreement is for a term of two years with an option to take additional space if required.
Employees are expected to be on site at the Colmore Row office by September 2021.
Goldman Sachs announced in April its intention to establish an office in Birmingham, with a potential headcount of several hundred over the coming years, led by its engineering division. The firm says it intends to cement its presence in Birmingham with a permanent office in the future.
WeWork 55 Colmore Row covers three of the six floors in the building totalling 55,000 rentable sq ft.
Gurjit Jagpal, managing director at Goldman Sachs and head of the Birmingham office, said: "We are delighted to be taking space in this world-class office. The central location, amenities and workspace geared towards collaboration and flexibility will provide the ideal setting for our newly established presence in Birmingham and springboard for our ambitions in the city. We are already attracting great talent to join us in the Birmingham office and are excited to build on the entrepreneurial culture of Goldman Sachs in this new office."
Nick Giraudeau of WeWork said: 'We're thrilled to be partnering with Goldman Sachs to establish their presence in Birmingham. We're seeing increasing demand from companies across the financial services sector who are recognising the benefits of scalable, flexible space in creating engaging, collaborative workspaces for today's increasingly hybrid working environment. Goldman Sachs is leading the way in embracing a forward thinking workplace strategy defined by flexibility and collaboration that complements their plans for growth and innovation alongside their talent attraction and retention needs.'
Neil Rami, chief executive of the West Midlands Growth Company, the region's official investment promotion agency, added: "We're delighted to welcome Goldman Sachs to the heart of the region's financial district. Birmingham is ripe for future growth in technology, perfectly complementing the bank's ambitions to recruit the very best talent. As the city gears up to host the Birmingham 2022 Commonwealth Games next year, Goldman Sachs' arrival will coincide with the region's escalated status as an internationally significant cultural destination."