People: Director hire for developer; Combined authority adds to senior team; and more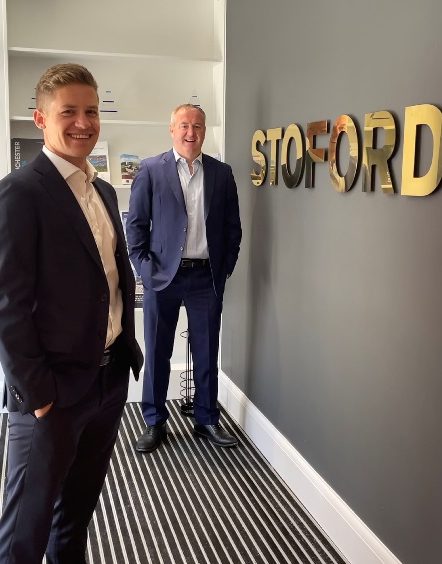 X

Register for free to receive latest news stories direct to your inbox
Register
Angus Huntley, who began his career as Stoford's first graduate placement more than a decade ago, has been appointed as director within the firm's development management team, based at Ludgate Hill in Birmingham city centre.
Huntley is responsible for sourcing new pre-let and site opportunities, as well as managing Stoford's existing development pipeline as it continues to capitalise on the UK's high performing industrial property market.
He has delivered schemes for Stoford's joint venture partners including TPG Real Estate, Bridges Fund Management, Logicor/Blackstone, Oxenwood and Royal London Asset Management.
Huntley first joined Stoford as a graduate surveyor on a six-month placement in 2011, before moving to GBR Phoenix Beard as an office agent. He re-joined the company from Savills in 2016, where he worked in the Birmingham investment team, advising clients including M&G, Irish Life Investment Managers and IM Properties.
As a development manager for Stoford, he has delivered a combined speculative industrial pipeline of around 850,000 sq ft in the last three years, including schemes at Pantheon Park in Wolverhampton, Icon Manchester Airport, Icon Harlow, Liberty Park Widnes and Stone Cross Park in Warrington.
He has also transacted over one million sq ft of pre-lets with a combined value of £235m, including developments for Jaguar Land Rover, The Hut Group, Alpha LSG and Amazon.
Stoford joint managing director, Dan Gallagher, said: "Angus has a proven ability to deliver new site opportunities and handle complex deals. His appointment adds further weight to the expertise within Stoford and comes on the back of the recent additions of Andy Hartwright as Land Director and Simon Ganley as Project Manager. We are in a strong position and are ideally placed to seize on the opportunities available to us."
:::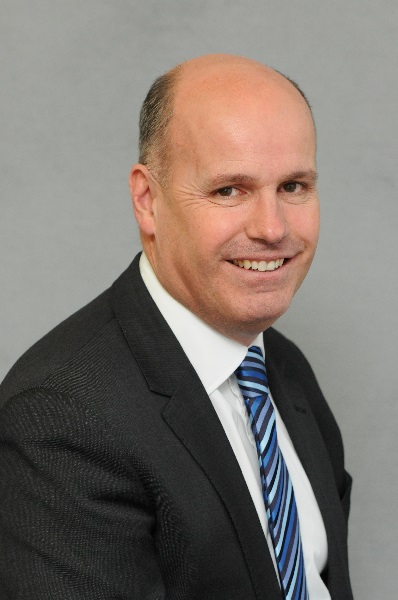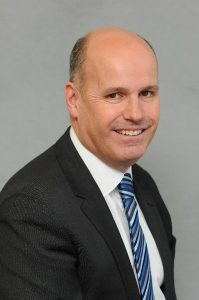 Cushman & Wakefield has strengthened its national logistics & industrial team with the appointment of David Binks.
Binks re-joins Cushman & Wakefield as international partner after spending three years at St. Modwen as senior director – leasing where he was responsible for co-ordinating the company's leasing activities nationally and identifying national opportunities for the development of the firm's industrial portfolio. Prior to that he spent over 10 years at Cushman & Wakefield.
He brings 30 years experience in the industrial sector and will head the firm's Midlands logistics & industrial team based in Birmingham, with responsibility for business development, providing disposal, acquisition and development advice to a range of landlords, institutional funds and corporate occupiers.
:::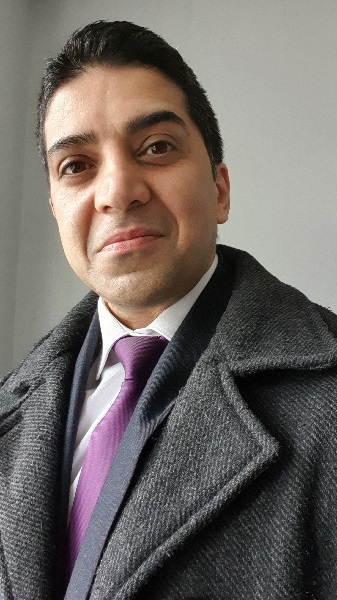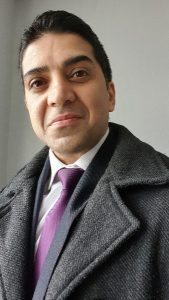 Bobby Birdi has joined West Midlands Combined Authority (WMCA) as Thrive at Work engagement manager.
He joins from the West Midland Reserve Forces and Cadets Association (RFCA) and will lead a team promoting WMCA's Thrive at Work Wellbeing Programme.
This is a fully-funded programme which offers a free, structure programme to support businesses across both the West Midlands and East Midlands with employee health and wellbeing, while boosting their bottom line and highlighting their credentials as considerate employers.
It is one of the programmes offered to Midlands employers as part of the Mental Health & Productivity Pilot, funded by Midlands Engine, of which WMCA is a partner organisation.
As part of his role, Birdi will be looking to connect with harder-to-reach industries and communities as well as smaller businesses who may not already have a lot of provision for mental health and wellbeing.
He said: "I will be looking to connect with businesses across the Midlands to demonstrate the importance of having a health and wellbeing strategy in place.
"My previous role involved promoting the West Midlands RFCA to businesses in the region, so I have some excellent contacts across a range of sectors.
"Mental health issues resulting in lost productivity come at a huge cost to businesses, with reports estimating that it costs companies across the Midlands £12.6bn per year.
"I will be working with the team to make businesses aware of the scale of the impact and showing how they can not only support their employees, but help boost productivity and, in turn, their bottom line."
:::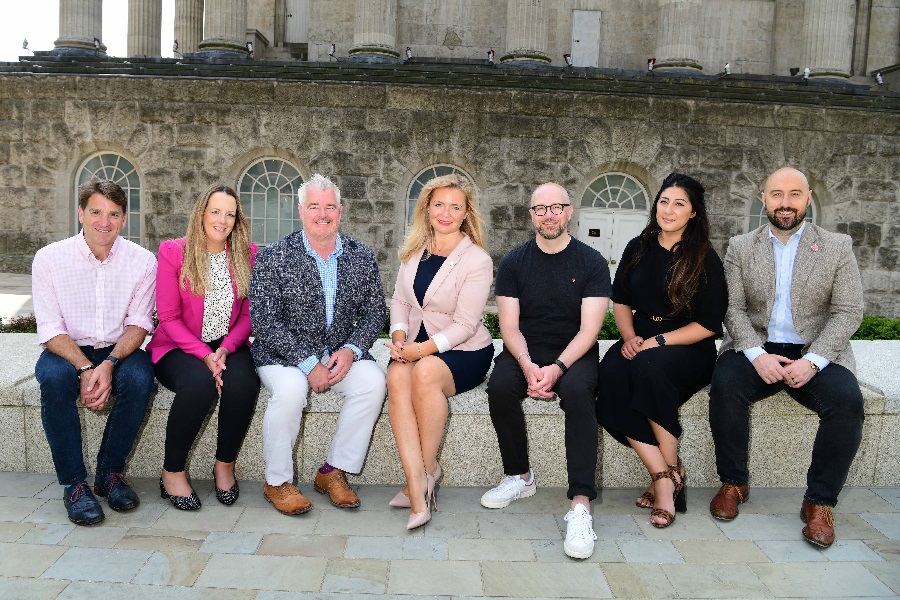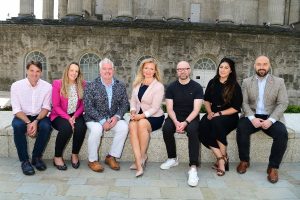 Birmingham-based charity LoveBrum has announced a new-look board structure and the addition of trustees.
The charity's board will be restructured, with existing trustees splitting into strategic and operation boards. The plan is to ensure that innovation, in areas such as digital, fundraising and grant distribution, remains to ensure the charity outlasts the pandemic.
The strategic board will be led by Tim Andrews, chairman at signage firm Hollywood Monster and PJ Ellis, director at digital agency Lightbox, who co-founded the charity with David Maclean in 2014.
In the Queen's Birthday Honours earlier this month, Andrews was awarded an MBE for services to charity and the community in Birmingham.
Joining them on the new strategic board will be long-standing trustees Jo Seabright, head of marketing at CrossCountry Trains, and Richard Paterson, director of finance at Birmingham Museums Trust.
The operational board will remain, with Rebecca Simkiss, managing director at Simkiss Guy Recruitment, replacing Tim Andrews as chairperson, with James McHugh, grants manager at Stratford Town Trust, replacing Simkiss as vice-chair.
This board has also recently appointed four new board members, with Hannah Floyd joining as diversity and inclusion trustee and Michael Shepherd as causes trustee plus Sian Cunningham and Jon Terry joining as board members.
Andrews said: "It is encouraging to see so many charities stepping up to adapt at pace and continue to deliver the brilliant work that they do, just like everyone has done with LoveBrum. Because of this, we can face the remainder of 2021 and beyond with hope. LoveBrum promises to continue working as hard as it can in its never-more-needed support of Birmingham's brilliant local projects, and in doing so, not give up on the millions of beneficiaries who rely on the public benefit these projects deliver."
:::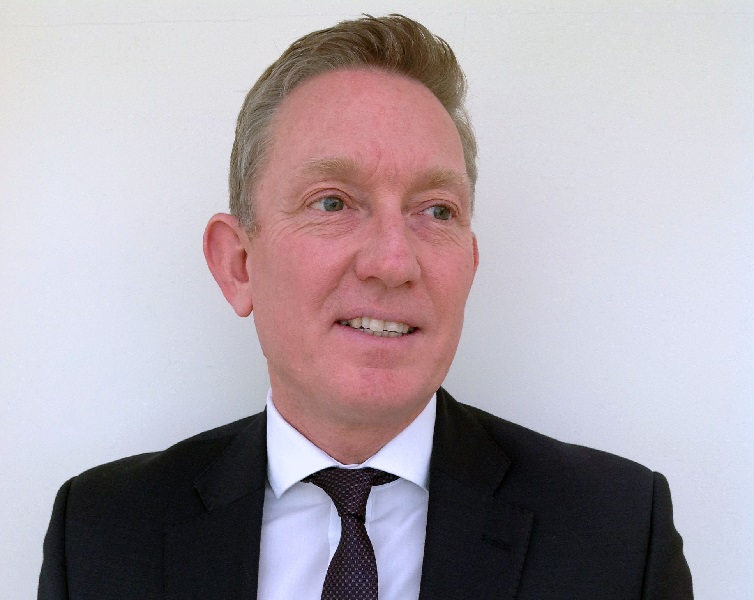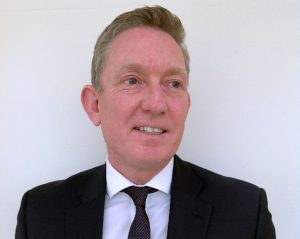 Lichfield firm Ascom UK has appointed Stuart Guest as business development manager, adding his expertise to the team offering the company's healthcare IT and mobile workflow solutions for large government infrastructure projects.
Guest's appointment follows a number of recent new hires by Ascom, which is currently rolling out its Digistat Critical Care Information System across 14 NHS hospitals in partnership with Digital Health and Care Wales (DHCW). Last month Ascom and DHCW announced the creation of 25 IT jobs for the project.
Guest began his career at 18 with an apprenticeship in healthcare communications. He will be working on bids for custodial and secure services as well as the NHS' new hospital development programme.
He has an international sales background in nurse call systems. After a stint with a well-known medical gas systems provider, he moved to Ascom where he is looking forward to supporting the NHS's pandemic recovery with the company's state-of-the-art technology.
He said: "What excited me about joining Ascom was that I was back where I started – with nurse call systems – but with the most technologically advanced in the world. All of Ascom's technology is truly future-proofed and seamlessly scalable. Our nurse call healthcare platform, in conjunction with our Myco 3 smartphone, covers workflows, mobility, bar coding, electronic patient records, remote patient monitoring and connection to medical devices. No other system can do that seamlessly from one supplier.
"I believe part of the NHS's pandemic recovery will be through technological advancements such as Ascom's. We will be supporting clinicians to treat and monitor patients remotely via wearables worn at home by patients and linked to digital dashboards and smartphones.  It is technology that patients appreciate too – everyone wants to be cared for at home or be back home from hospital as quickly as possible."