Region's economy shrank 9% to £97bn in 2020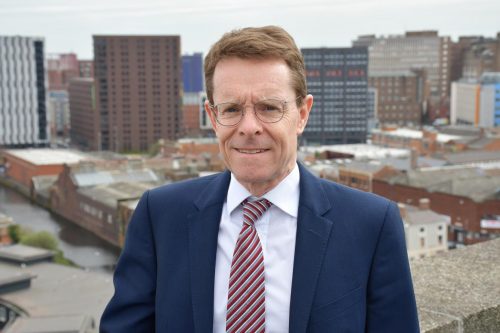 X

Register for free to receive latest news stories direct to your inbox
Register
The region's economy (GVA) shrunk by around 9% in 2020 from £106bn to £97bn and is not expected to regain its previous size until 2022.
That's according to a report which reveals the full impact of Covid-19 on the economy and communities of the West Midlands.
State of the Region 2020 has been developed by the West Midlands Combined Authority (WMCA) and its partners to help inform Government, local authorities, businesses and others of the key challenges and where joint action needs to be targeted to drive a recovery that will improve the region's wellbeing, economy and environment.
The report, which has been written by the University of Birmingham-based West Midlands Regional Economic Development Institute (WMREDI) and will be presented to the WMCA Board on Friday June 25, shows how Covid has impacted on the progress the region had been making before the pandemic struck.
The research also found signs of encouragement. Forecasting models show relatively strong regional growth in 2021, and latest forecasts have been revised upwards with the success of the vaccine rollout.
It says the region has demonstrated resilience in the face of the pandemic, through business innovation, redesign and adoption of technology which, along with successful regional support programmes, have enabled businesses to adapt and prosper.
Next year's Commonwealth Games will also provide an opportunity to drive action to tackle the issues in the region's hardest hit sectors, especially hospitality.
However, findings set out in State of the Region show the impact of Covid on businesses and communities. Pre-pandemic levels of employment may not return until 2023 with the region's unemployment claimant count almost doubling last year, hitting young people hardest.
New apprenticeships also fell by almost 19% to 25,800.
Andy Street, Mayor of the West Midlands and chair of the WMCA, said: "This report is open and honest and shows where the region stands after more than 12 months of upheaval and uncertainty. There is no question the pandemic has hit us exceptionally hard, but we have to use this report as a call to action for the West Midlands.
"That's why we're pressing on with our practical plans to get the West Midlands back on track. We're investing more than £1bn in public transport with new rail stations, cleaner buses, expanded Metro lines, and new cycle and e-scooter hire schemes.
"We're continuing to develop derelict industrial land, helping to turn eyesore sites into new affordable homes for families or commercial space to help create new jobs. We're pressing ahead with our ambitious plans to tackle climate change through our #WM2041 agenda, including a mass-retrofitting programme. And, of course, we are working round the clock to get people back into work through my 100k jobs plan, using our training programmes to get people skilled up to work in the good quality jobs of the future.
"We are in a difficult position right now, but I want residents to know that we are utterly determined to get this region back on top once again – and we have the plans to make that happen."