Aston Martin launches criminal proceedings over Valkyrie hypercar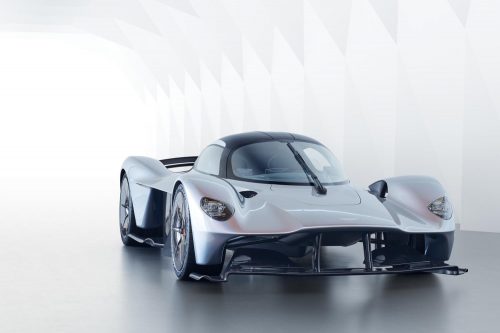 Aston Martin Lagonda has launched criminal and civil proceedings against a Swiss company it alleges failed to hand over customer deposits for its Valkyrie hypercar.
The luxury carmaker had an agreement with Nebula Project for the Swiss company to underwrite the production of the Valkyrie in return for "significant" royalty payments.
However Aston Martin has now ripped up that agreement and launched its legal actions. The criminal proceedings against Nebula Project board members, which it says is supported by a group of its customers, are "in order for the prosecutor to investigate any potential criminal behaviour following the failure to pay some customer deposits".
It believes the financial impact of terminating the 2016 agreement will be positive in the long term, but this year will see cashflow and earnings fall by up to £15m.
Aston Martin has reaffirmed that it otherwise remains on course to achieve its targets for this year and "remains confident" in achieving its medium-term targets of £2bn revenue and £500m profits by 2024/25.
Aston Martin said it would still deliver the cars to customers as scheduled despite not having received all of the deposits. The first deliveries of the Valkyrie are due to happen by the end of the year.
It has also terminated the agreement in place for its dealership in St Gallen, Switzerland, which is managed by the same board members as Nebula Project. It alleges "vehicles have been sold in breach of terms of the dealership agreement".
This is the latest problem in a torrid couple of years for Aston Martin. Its IPO in 2018 valued the carmaker at £4.3bn but its share price went into a steep decline, losing almost 90% of its value.
Canadian billionaire Lawrence Stroll took over as executive chairman in April 2020 and launched a turnaround plan that has also seen the Racing Point F1 team renamed as Aston Martin this season.