Go-ahead given to university medical school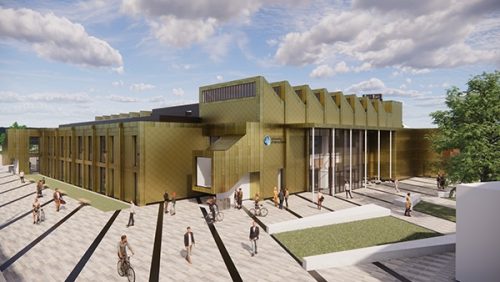 The General Medical Council (GMC) has given the go ahead to recruit the first medical students to study at the Three Counties Medical School at the University of Worcester.
Building work to transform the former Worcester News building and print factory into a new Centre for Health and Medical Education is well underway.
Applications for the graduate entry medical school will open next month for entry in September 2022.
Professor David Green, the University of Worcester's vice chancellor and chief executive, said: "We have been working to create the foundations for a medical school to serve the region for over four years now. The team have done a wonderful job as have our contingent partner Swansea University Medical School.
"The General Medical Council quite rightly scrutinise the training of medical doctors with laser precision. We are delighted that we have passed their tests so far and may now proceed to select and admit the first cohort of students. Over at least the next five years the GMC will continue to monitor our progress intensively to ensure we meet their rigorous standards. We will do our very best to ensure that we pass every test and produce very well educated, high quality doctors in sufficient numbers over the years ahead to turn the shortages of medical staff in the region into history."
The University of Worcester already has a reputation for educating nurses, midwives and other health professionals.