Milestone half billion-pound mark reached by asset-based lender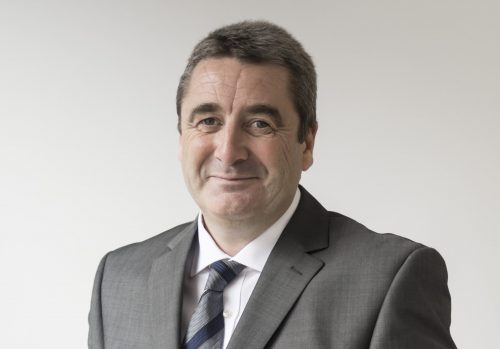 Manchester-based Secure Trust Bank Commercial Finance has exceeded the milestone of more than £500m of facilities available to clients across the UK.
After surpassing £5bn of invoices funded last year, the bank's half year results also showed an impressive 25% increase in lending balance, up from the same point in 2020.
This is against a backdrop of a 30% decrease in funds out across the wider UK asset-based lending market.
The wider Birmingham-based bank reported a record pre-tax profit of £30.7m in the first half of 2021, as positive trends from the first quarter continued into quarter two.
The commercial finance arm of the listed bank provides a full suite of flexible asset-based lending (ABL) options including working capital facilities, plant and machinery loans and cash flow loans up to funding limits of £50m, to both SMEs and larger businesses.
Alongside its full ABL options, Secure Trust Bank also offers the Government-backed Recovery Loan Scheme.
The lender completed several sizeable deals during the reporting period, providing a £23.7m asset-based lending facility to support the growth of Northamptonshire-based Orchard House Foods. The UK's leading supplier of prepared fruit, fresh fruit drinks and chilled desserts was looking for support to invest in new equipment and ongoing product development.
Secure Trust Bank also provided a £10m flexible working capital facility to automotive aftersales payments platform, Bumper, as it continues expansion and growth across the UK.
Specialist online bathroom retailer, Victoria Plum, also secured a £7m funding package from the commercial finance team to support further growth, following record sales by the company.
Established in Manchester in 2014, the lender now operates from offices in Leeds, Birmingham, and London. It has senior decision makers on the ground across the UK, managing smaller portfolios to ensure they can deliver bespoke funding packages.
John Bevan, managing director at Secure Trust Bank Commercial Finance, said: "Government support for UK businesses through the pandemic has resulted in high liquidity levels in the market.
"It's a credit to our commercial finance team that we've performed so well, despite use of ABL being down in the market generally.
"The figures reflect the strength of our client relationships and ability to understand and be flexible for the businesses we support."
He added: "As the Government support for SMEs begins to scale back, we look forward to even stronger figures moving forward."