Asset finance firm on track for national expansion with merger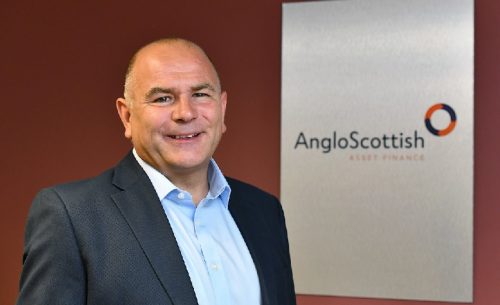 X

Register for free to receive latest news stories direct to your inbox
Register
Birmingham-based Capex Asset Finance has merged with Anglo Scottish Asset Finance to focus on national expansion.
The merger will see the two companies unite under the Anglo Scottish Asset Finance banner.
The move strengthens the geographical positioning of Anglo Scottish and signals its intent to move further into industrial asset finance, with Capex having a strong foothold in the financing of plant and machinery.
As part of the merger agreement, director of Capex Asset Finance, which was established in 2004, Warren Badger, has been appointed commercial director of Anglo Scottish and will oversee operations in the Midlands and South.
Established in 2007 and with headquarters in Durham, Anglo Scottish is an independent business finance broker, providing a range of financial services across the UK including asset finance, business loans and vendor and dealer finance, as well as personal vehicle solutions and vehicle sourcing.
Both Anglo Scottish and Capex are part of the Maxxia Group, backed by the financial strength of the McMillan Shakespeare Group, an Australian publicly listed company with a market capitalisation of approximately 1bn Australian dollars.
Badger said: "The merger made commercial sense and came at just the right time. Both businesses performed strongly in their respective regions but together, under the Anglo Scottish banner, we can aggressively grow the company, pushing into new markets and leveraging our wider geographical terrain.
"With offices in the Midlands, Anglo Scottish can now easily cover the Manchester area and expand deeply in to the capital. This is an extremely exciting time for the business and why I wanted to be part of the merger. Over the years, as director of Capex, I have developed valuable relationships with trusted suppliers and secured a multitude of significant contracts. We built a reputation for being reliable, honest and hard-working and this is a legacy I am proud to merge in to Anglo Scottish, which is also known for its integrity and professionalism."
David Foster, managing director, Anglo Scottish Asset Finance, said: "We are an extremely ambitious company that is focused on growth, but not at the expense of quality. The Anglo Scottish brand is one we have worked very hard to ensure evokes trust, after all, what people say about you when you aren't in the room, can make or break a business and, ultimately, doing good business is simply the right thing to do.
"The merger with Capex not only provides us with superior geographical terrain and ways to widen our service offering, it also means we can further improve customer experience, investing in new systems and streamlining our processes to make them even more efficient.
"The time is now for us to grow and take our second-to-none customer service and prove ourselves as the UK asset finance customer's company of choice. With the combined strengths of both companies under the Anglo Scottish name, the future is set to be extremely bright and prosperous."