Brum team advises on major cross-border engineering deal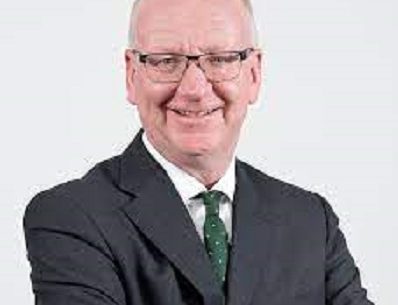 X

Register for free to receive latest news stories direct to your inbox
Register
A Birmingham team from Alantra, the global investment banking specialist, has advised the shareholders of Silicone Engineering, a manufacturer of silicone material solutions based in Blackburn on the sale of the business to NYSE-listed Rogers Corporation.
Established in 1959, Silicone Engineering is a pioneer in the manufacture and supply of silicone rubber for sealing, insulation and protection of applications in a wide range of industrial sectors. With over 2,000 silicone formulations, it is now Europe's leading silicone rubber manufacturer and supplier, reporting trailing twelve month revenues of approximately £30m.
Rogers' advanced electronic and elastomeric materials are used in applications for EV/HEV, automotive safety and radar systems, mobile devices, renewable energy, wireless infrastructure, energy-efficient motor drives, industrial equipment and more. Headquartered in Chandler, Arizona, Rogers operates manufacturing facilities in the United States, Asia and Europe, with sales offices worldwide.
Silicone Engineering will expand Rogers' existing advanced silicones platform and will provide a European Center of Excellence to service customers requiring premium silicone solutions for applications in the EV/HEV, industrial, medical and other markets.
Silicone Engineering was advised by an international team at Alantra led by Keith Pickering and Richard Benyahia based in Birmingham and Paul Colone in Boston, US.
Pickering said: "The sale to Rogers is an exciting milestone for Silicone Engineering and we are proud to have found a partner for the business that is a global leader in its sector. In working with Silicone Engineering, our team was able to leverage their deep understanding of the specialty materials sector, global relationships and local deal execution to enable the shareholders to realise the value created over 20 years. The outcome illustrates the significant value placed on IP-rich, specialty engineered materials businesses with exceptional onshore manufacturing capabilities and a leading position in regional markets."
Paul Colone, managing partner and global head of Alantra's specialty materials team, added: "Silicone Engineering is Europe's leading silicone rubber manufacturer and supplier and its commitment to continuous investment ensures it provides its diverse customer base with the highest quality silicone formulations. We're delighted to be able to add to our successful record advising businesses in the specialty materials sector and we're grateful to the shareholders for entrusting us with this exciting project and then partnering together to deliver an excellent outcome."
Paul Kinsella, managing director of Silicone Engineering, said: "As Europe's leading silicone rubber manufacturer, Silicone Engineering will be highly complementary to Rogers. Rogers will be a great custodian of the business and we are excited about the growth opportunities the partnership brings to both organisations. Alantra ran a first-class process, understood our strategic and market drivers and what we wanted to achieve from this transaction, and helped us realise an exceptional result for the shareholders and secure the long-term future of the business."