Birmingham's Regent Assay advises on acquisition of VR simulation company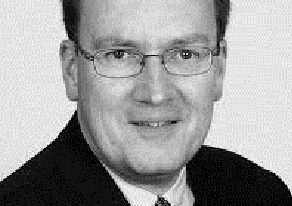 X

Register for free to receive latest news stories direct to your inbox
Register
Birmingham's Regent Assay has advised Apiary Capital on its acquisition of XVR Simulation, a leading provider of virtual reality simulation training software for the emergency services industry with customers in more than 50 countries.
Alongside this investment, XVR Simulation completed the bolt-on acquisition of LearnPro eFireservice, a competency management and compliance based e-learning provider to the NHS and the Fire & Rescue Services.
XVR Simulation is the global leader in virtual reality e-learning for the emergency services sectors.
XVR's suite of products, which includes a crisis scenario simulation platform, e-learning content library, learning management system and a workforce competency management platform, is used by fire, police and healthcare organisations in more than 50 countries.
The combined entity has over 450 fire, police and healthcare sector customers. The suite of products are used by leading public sector institutions to train over 300,000 emergency services and health care staff each year.
The market for e-learning content and software solutions is growing rapidly but remains highly fragmented. Through an ambitious buy-and-build strategy, XVR Simulation intends to build on its market position by extending its range of compliance and competency management software and e-learning solutions to critical risk sectors.
The business is led by Joost Beerthuis (CEO), Espe du Plessis (CFO) and Stuart Layzell (Chairman).
"Merging XVR and LearnPro eFireservice is an exciting opportunity that brings together expertise in training both front line staff and incident response managers," said Beerthuis. "We are delighted to secure the support of Apiary Capital to create a global leader in virtual reality e-learning for the health and emergency services."
Dolf Campman of Regent Assay added: "XVR Simulation is already the market leader in virtual reality simulation training and compliance for the emergency services sector and we perceive an enormous potential for further growth. This could turn out to be a visionary acquisition against the background of the billions of dollars being invested in the development of the metaverse."