Comms firm acquires again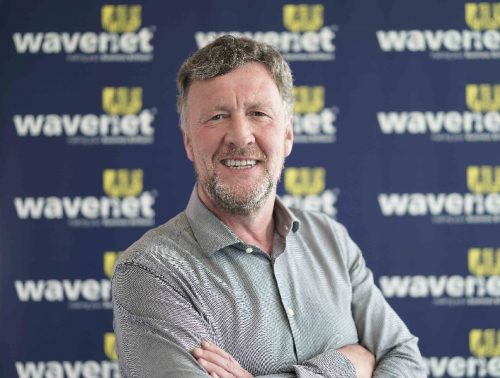 X

Register for free to receive latest news stories direct to your inbox
Register
Solihull comms firm Wavenet's appetite for acquisitions continues with the purchase of IT and security provider Internal Systems.
ISL was formed in 1997 to help businesses optimise their IT capabilities to gain a competitive advantage.
They build, deploy, and support a range of world-class network services that are designed to be superfast and secure. The acquisition of ISL brings even more IT expertise into the wider Wavenet group as the company continues to grow its cloud infrastructure.
Bill Dawson, CEO of Wavenet, said: "ISL is a dynamic and consultative business with a team dedicated to the success of its customers. ISL's unbiased approach to delivering the right solution using the right products, backed up by high-quality service is synonymous with Wavenet's way of working, so is a natural fit for us.
"The additional IT knowledge ISL brings to the group will be invaluable as we continue to grow our IT support and security portfolio. This acquisition combined with our recent partnership with HPE GreenLake gives us an even stronger foundation to provide the very best cloud solutions to our customers across both enterprise and public sector."
Philip Grannum, chief commercial officer at Wavenet, said: "It's great to be expanding our IT and Cloud infrastructure with the ISL team joining us. Bringing more knowledge and expertise into the Wavenet group will be a huge benefit to our customers. The Wavenet Cloud portfolio, powered by HPE GreenLake, is quickly becoming a market-leading proposition with multiple large enterprise and public sector organisations trusting us to support their business."
Wavenet's financial due diligence was provided by Ed Brentnall and Rebecca Smith of Dow Schofield Watts.
The deal comes after a string of acquisitions for Wavenet, which bought Shropshire-based NTS Communications earlier this month and Portal, a business based in Norfolk, in a multimillion-pound deal in February 2020 as it continues its buy and build strategy.
The transaction follows the acquisitions of Via in January 2020, a leading Microsoft Teams telephony provider, and builds on the previous acquisitions of Solar, APR, Swains and Talk Internet.
Then last November it acquired Hertfordshire-based Qubic, a specialist cloud, voice and data supplier.
Private equity investor Beech Tree announced in May it sold Wavenet to Macquarie Capital Principal Finance.