People: Coventry Building Society recruits chief information and digital officer; EY and PwC welcome latest intake; and more
X

Register for free to receive latest news stories direct to your inbox
Register
Coventry Building Society has appointed Jayne Showell as its chief information and digital officer.
Showell, who was previously CIO at Severn Trent after spells at Lloyds Banking Group and Capital One, will be leading the drive for technological and digital change at the Society.
She said: "This is a truly exciting time to be joining Coventry Building Society. Its clear and compelling purpose and its reputation for great customer service struck a chord with me. The opportunity to enhance that purpose and reputation by transforming the Society into a technology-led organisation really appealed to me.
"Some of the most cutting-edge developments in the technology and digital space right now are within the financial services sector. It's a really exciting industry to be in and we're going to transform our technology in a way that brings great benefits to our customers.
"There's a huge amount of satisfaction to be gained from digital transformations of this scale, with agility, automation and new technology at the forefront. But it's the end result – the benefits it will bring to millions of people and their finances – that provides the greatest motivation.
"The opportunities for me and my team are vast, and we're working in an environment where people are empowered to take decisions and choose the way in which they work which will be career highlights for many."
:::
EY's Birmingham office has welcomed 64 new graduates and apprentices.
The new hires are part of EY's 1088 student recruits across the UK, which includes 909 graduates and 179 apprentices.
Forty four percent of all the student recruits this year will be based outside of London, with notably large intakes in Birmingham, Bristol, Leeds, Manchester, Newcastle and Reading.
Simon O'Neill, office managing partner at EY in the Midlands, said: "I'm delighted to welcome the new students to the Birmingham office. At a time when many students have been facing a challenging jobs market, we believe that it is important for our communities and the long-term success of our business to keep recruiting. That is why we have continued to recruit throughout the pandemic and have honoured all the conditional offers we made prior to A-Level results for the second year running. We also continued to deliver fantastic virtual internship programmes for aspiring students from the local area and through the work of the EY Foundation in the Midlands have been able to support young people into the jobs market more widely.
"Almost half of the students EY has recruited across the UK this year will be based outside of London which is important in ensuring we bring the best talent to EY.
"Here in Birmingham, we've been recruiting across all levels of the business, from apprentices through to new associate partners and partners to continue to strengthen our capabilities in the region. It's an exciting time to be working with and supporting our clients across the Midlands, as they transition out of the pandemic."
:::
PwC has welcomed 276 new joiners to its Midlands offices, including graduates, technology degree apprentices, business placement students and school leavers in its autumn intake.
With 152 recruits joining its Birmingham office, a further 29 into the East Midlands office in Castle Donington and 25 into Milton Keynes.
The recruitment figures also include 70 undergraduates onto PwC's degree programmes with the University of Nottingham and the University of Birmingham.
Thirty Four students joined the Flying Start programme – a degree course run in conjunction with PwC, ICAEW, University of Nottingham Business School, University of Reading, Newcastle University and the University of Manchester Business School. The programme allows students to study at university, as well as gaining practical paid work experience with PwC.
In addition, 36 students joined its fourth cohort of the technology degree apprenticeship programme with the University of Birmingham, where students enjoy a fully-funded degree, work placements with PwC and employment beyond.
Matthew Hammond, Midlands region leader for PwC and senior partner of PwC's Birmingham office, said: "We are delighted to welcome our annual intake of graduates, higher apprentices and school leavers across the Midlands. We are committed to offering opportunities to those at the outset of their careers by helping them develop relevant skills for our changing economy and ensuring their careers start on schedule recognising the challenges they have each overcome during the last 18 months.
"We recruit local talent from a diverse range of backgrounds, because we want to actively invest in the next generation of future leaders from across our region. We are committed to inspiring young people in the region in an increasingly digital world, showing them the breadth of technology careers and how technology is used in all walks of life in a more inclusive way."
:::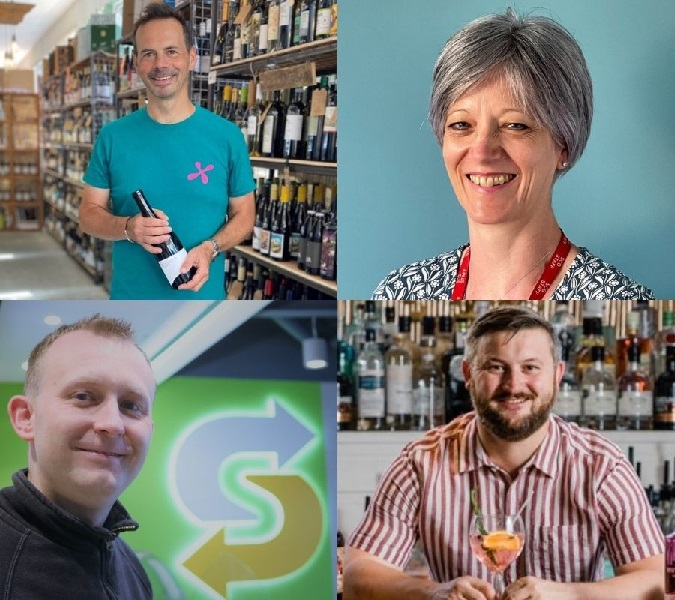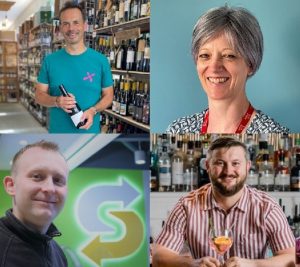 Four new directors from a variety of businesses and organisations have joined the board of Shrewsbury BID (Business Improvement District).
Shrewsbury BID works on behalf of more than 500 businesses to promote the town centre, helping to create an environment where businesses can thrive, overseen by a board of voluntary directors made up of representatives from a range of businesses and organisations in Shrewsbury.
Four new members have recently been elected to the board at Shrewsbury BID's annual meeting – Catherine Armstrong from Shrewsbury Colleges Group; Darren Tomkins, owner of Gindifferent in Shrewsbury Market Hall; Mike Gries, the Subway franchisee for Shrewsbury; and Robin Nugent, of wine specialists, Iron and Rose and Glouglou wine bar.
Chairman of Shrewsbury BID, Mike Matthews of the Prince Rupert Hotel in Butcher Row, welcomed the new members of the board.
He said: "Shrewsbury BID has grown into an established organisation, representing the voice of hundreds of businesses in the town centre.
"Our work to promote and support the town centre is shaped and overseen by a voluntary representative board of directors made up of the members themselves.
"I would like to thank every member of the board for their commitment and vision, and it's wonderful to be able to welcome four new directors to the board. "