Carbon neutral law firm plans to get greener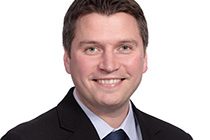 Law firm Bevan Brittan has announced its attainment of carbon neutrality and plans to reduce its environmental impact even further.
Calculations carried out by specialist environmental consultants revealed it already has a low carbon footprint at 327 tonners per year, but the firm, located on Temple Row, Birmingham, has outlined more plans in its Responsible Business programme.
Carbon neutrality status and the UN's Climate Neutral Now accreditation was achieved through investment in two UN-accredited Gold Standard offsetting schemes.
The schemes, run separately by Converging World and CO2 Balance will be offset by investing in community projects that reduce emissions. These involve purchasing fuel-efficient stoves in Kenya, repairing boreholes in Uganda to save unnecessary boiling of water and investing in wind turbines in India.
Partner and environmental sustainability lead Nathan Bradberry said the firm will be targeting a number of areas to reduce emissions including, reviewing its facility management practices, procurement of sustainable resources, use of green energy, recycling initiatives and maximising online meetings.
In 2020/21 it is estimated that more than half of the carbon generated by Bevan Brittan came from colleagues working from home during the pandemic, and the firm says it felt it was the responsible and right thing to go beyond industry-recognised calculations and include this within the businesses' overall carbon footprint.
Policies such as 'paperlite' at the firm saved 90,000 pieces of paper a month in 2020. The firm says water consumption was reduced by two thirds in 2020/21 through a combination of colleagues working from home and LED lighting installation in some offices.
Bevan Brittan's 35 volunteer Green Ambassadors from across the business voted for the offsetting schemes and will continue to support and drive Bevan Brittan's Environmental Sustainability programme.
Nathan Bradberry said: "At Bevan Brittan, we strive to act responsibly now and for the future, and reducing our environmental impact is a core part of our approach. To us, this means not only committing to becoming carbon neutral, but taking steps to continue to reduce our carbon footprint and encouraging colleagues to make informed choices about their own carbon and ecological impact.