'If you're not paying for the product, you are the product'
Big data, algorithms, machine learning and artificial intelligence were all key themes explored at the Disruptors Midlands event.
Hosted by Yorkshire editor Ben Ormsby, the topic of ever-evolving data analysis was explored and why it has a disruptive impact.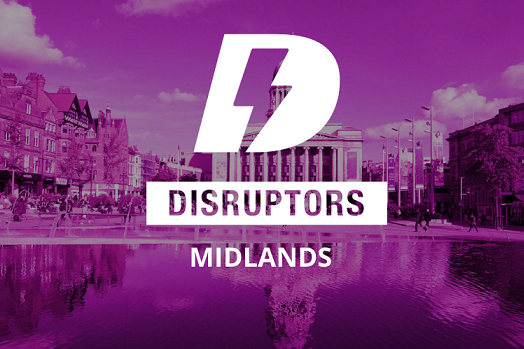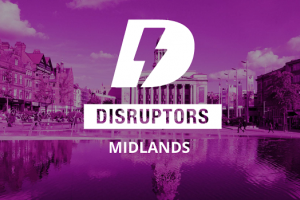 From how machinery can be used to predict human behaviour and trends, what supermarkets know about consumer habits, to the future of data innovation in this growing sector, the Midlands leaders were all focused on innovation.
Professor Farid Meziane, Head of the Data Science Research Centre, University of Derby is teaching the next generation of data scientists.
He explained how some companies use data to its advantage in order to achieve market domination. For example, a link was discovered between nappies and beers in consumer habits.
He said: "When they did further analysis, they found out that when there is football on TV, the women will go out, the men will buy some beers and at the same time, buy some nappies.
"They know exactly what you are buying, but what they are doing actually is analysing the customers in detail knowing exactly what you are buying when and so on." Therefore, products will be placed accordingly.
In addition, Meziane said: "If you are not paying for a product, be sure that you are part of that product. We are not paying for Facebook. We are not paying for Google. It's because we are part of the product process. And they are harvesting data about us. They're making their tools more efficient."
Saira Demmer, CEO of SF Group, a specialist recruiter, explained how algorithms can be used to predict human behaviour and the type of person that is a right fit into your business.
She said the recruitment sector is, "not an easy sector to harvest data in because so much is done on gut feeling, on intuition, on cultural fit without interaction. Decisions are made based on things that you can't quantify. However, there are so many more tools out there now, very clever algorithms that will claim to be able to make better judgments about somebody that fits into your business.
"Data has been used to confirm or challenge opinions. It seems that we're moving now into that stage where that wealth of data that's been collected is now starting to predict human behaviour. It's predicting business, challenges, events, changes, better than humans. It's really exciting and scary all at the same time."
Another leader, Matthew Lee, managing director of Bespoke M&A, also explored how machine learning can help a business flourish.
Bespoke M&A use platforms such as Power BI, a data visualiser and Lee says this is in order to access dynamic analysis.
He said: "Traditionally, what you'd see at a board meeting is a board pack, which has got all sorts of KPI analysis, but it would be what I would call a fixed analysis.
"If there was an unusual trend in there, you wouldn't be able to go any further without doing another piece of work. What these platforms allow you to do is have dynamic analysis. So you can suddenly go from a sales level through to a company level, through to a region, to a product, to a sector, to a customer.
"You've got the ability to drill into it and get your arms around it. So that becomes quite powerful than from a board level because you can make better decisions."
Richard Bradley, Head of Strategy at Midlands Connect a business that researches, develops and progresses transport projects across the Midlands say that through data, the company can make intelligent investment decisions.
One of Midland Connect's latest projects is to understand the travel market and why people aren't using public transport.
Through mobile network operators, GPS providers and national databases they want to spot when a device is on a major road network and understand where it came from and whether it was near a railway station.
He said: "We can't actually do that because of privacy and disclosure, it's really locked down. So we're very clear on that. But the data scientists who live behind the privacy firewalls are able to do that analysis in a safe area and passes back the aggregate data.
"So when it comes back to we've got a lot more confidence that people who are on the roads didn't have access to a decent rail service and people on the roads aren't connecting to major economic centres."