£6m investment made to transform derelict steelworks site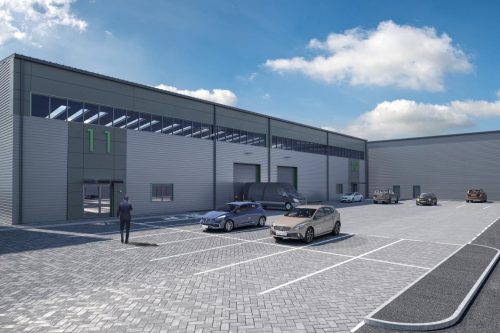 The West Midlands Combined Authority has approved a £6m investment to support the construction of a new industrial park.
The development of Minworth Industrial Park will transform the derelict steelworks site off Forge Lane in Birmingham.
Industrial property developer Chancergate will turn the former Steel Plates and Sections site into 72,000 sq ft of industrial and trade counter space across 11 units ranging from 4,466 sq ft to 12,701 sq ft.
The scheme is expected to generate business rates of around £300,000 per year, have a gross development value of £11m and create more than 140 new jobs. It will also bring more than three acres of brownfield land back into economic use.
It is the latest scheme in a series of WMCA investments to regenerate brownfield sites to provide new homes, jobs and space for the region.
Andy Street, Mayor of the West Midlands, said: "I am absolutely delighted that we have been able to help unlock yet another scheme that creates local jobs for local people, whilst regenerating brownfield land and protecting the precious greenbelt.
"Despite the pandemic the WMCA has continued to invest its cash in remediating brownfield land, helping to drive our region's recovery by creating jobs and building high-quality, truly-affordable homes."
Cllr Mike Bird, leader of Walsall Council and WMCA portfolio holder for Housing and Land, added: "Across the region, we're seeing derelict sites like this transformed from eyesores into valuable assets that help drive economic recovery and we're committed to continuing that positive change."
Chancerygate development director and head of the company's Birmingham office, Mark Garrity, said, "We're very pleased to be working with the West Midlands Combined Authority to deliver Forge Industrial Park.
"The development will provide highly sought-after Grade-A freehold industrial space and is best placed to meet the evolving needs of businesses.
"We are seeing significant interest in units and look forward to completing our work to regenerate the site into a high-quality urban logistics hub – creating jobs and opportunity across the region."
Access to the WMCA funding was provided by the Property Team at Frontier Development Capital Ltd (FDC). FDC continues to work closely with property developers to arrange investments from the WMCA's Collective Investment Fund (CIF) and Revolving Investment Fund (RIF).