Law firm CEO urges Boris Johnson to 'step up' and 'stop pretending' on green economy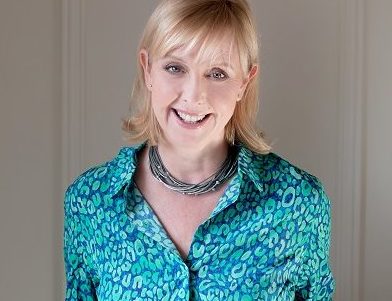 A Midlands legal CEO has challenged the Prime Minister Boris Johnson to "stand up and help" UK businesses after his shambolic speech at the CBI's annual conference.
Sarah Walker-Smith, chief executive at law firm Shakespeare Martineau, has written a letter to Johnson asking for "respect and support" on a number of issues and has urged him to admit when he has been proved wrong.
In a strongly-worded missive, seen by TheBusinessDesk.com, Walker-Smith said: "While there are a lot of words out there, the actions are slow to follow. For example, the seed corn investment scheme. This needs to be freed up. The barriers facing women and other start-up entrepreneurs must be removed. Small businesses are the backbone of what's going to drive this economy forward, so free up the cash investment and capital coming through to support them."
She added that she has "no problem" with the Prime Minister "backtracking on HS2″, but that he should " just admit that we perhaps got it wrong and there is a better solution".
Walker-Smith said: " I welcome some of the changes that are going to happen more quickly now but please stop the pretence. Instead add hope by admitting that we've had a better idea, which will drive economic growth and real levelling up, quicker. Let's stop pretending this about physical infrastructure and be more strategic. The levelling up agenda has been given a huge boost by the pandemic, with location and attitudes towards it changing, let's not go backwards."
Walker-Smith also hits out against the "pretence" that the UK already has a green economy in the letter.
She says: "We need proper incentives that will drive businesses to take action right here, right now. It is your job to make these simple and accessible. The existing schemes are impenetrable. If you look at the levelling up funds that were promised last spring, several months later, thousands of small businesses that are relying on them, do not have the cash flowing through from the local authorities to drive it forward. Make this happen and incentivise large businesses to join forces with small ones, universities and other community-based organisations."
She ends the letter by saying that businesses are "willing and able" to drive the economy forward, but that Johnson needs to "step up".
Walker-Smith adds: "You need to make it simple and give us the incentives needed to invest in rebuilding this country. You found a way to do this during the height of the pandemic, don't stop now. Despite the fact many business leaders do not agree with the platform we've been handed by the Brexit decision, we will work alongside you to make it work. We are ready and willing to fight for a better future for this country, help us help you."