£157m project to redevelop university's student village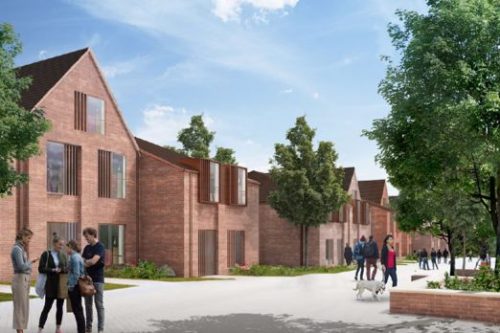 The University of Birmingham has entered a long-term partnership to redevelop facilities at Pritchatts Park student village.
EQUANS and Equitix are transforming Prichatts Park into a state-of-the-art, low-carbon accommodation.
The £157m project, aimed at enhancing the student and staff on-campus experience has been funded by Pension Income Corporation.
It will see existing accommodation refurbished, 496 new student rooms being built alongside a multi-storey car park.
Jake Fellows, regional operations director at EQUANS, said: "EQUANS has a multifaceted offer which spans construction, regeneration, energy and zero-carbon technologies; so, we are perfectly placed to bring the University of Birmingham's vision for a low-carbon, high-quality student campus to life.
"We are delighted to have reached financial close on this hugely significant project as the year draws to a close. Every partner involved in this deal is passionate about its success and our respective equity stakes in the scheme, speak to this."
Design input has been given by student representatives and the number of rooms will increase for those with accessibility requirements.
The project has been designed to support an energy efficiency construction and operation criteria, combining Equitix's, EQUANS's and University of Birmingham's long term sustainable investment strategy.
Simon Bray, director of campus services at the University of Birmingham, said: "Outstanding global education is at the core of our mission; the University is passionate about investing in high-quality, affordable accommodation for our students to enhance their on-campus experience while they study with us. We look forward to working with Equitix and EQUANS."
Hugh Crossley, chief executive for Equitix, said: "We are delighted to work with the University of
Birmingham and be part of their continued growth and success and are pleased to extend our strong track record in developing and operating outstanding accommodation that exceeds residents' expectations."
Equitix and EQUANS will build the accommodation, to be delivered by September 2024.