Free Trade Agreement with India could boost region by £297m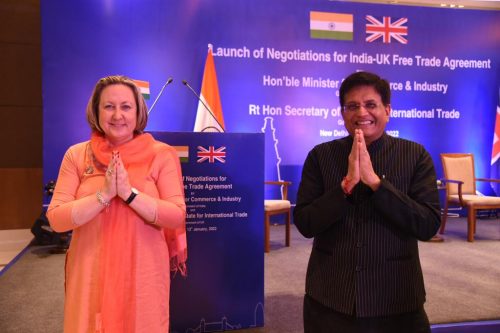 As the UK begins negotiations on a Free Trade Agreement (FTA) with India, the Department for International Trade (DIT) says the FTA could boost £297m to the West Midlands economy.
International Trade Secretary Anne-Marie Trevelyan will meet with her counterpart, the Indian Minister of Commerce and Industry Piyush Goyal in New Delhi today.
DIT analysis shows a trade agreement with India could boost the economies of all nations and regions of the UK.
Almost 30,000 people in the West Midlands, were employed via Indian investment in 2019 and the FTA deal has the potential to boost the region's economy by £297m with opportunities for manufacturers of motor vehicles and parts.
Reductions to tariffs as high as 125% could position the West Midlands' car-markers well, as exports of road vehicles from the region to India in 2019 totally more than £39m.
Plans proposed would cut import taxes which would result in cheaper prices for British consumers. Industries such as electrical machinery which exported more than £24m worth of goods to India in 2019, would benefit from the move.
Nearly 1,600 businesses in the West Midlands imported goods from India in 2019 with more than 990 exporting £318m worth of goods. Financial and insurance services exports from the West Midlands to India amounted to £25m in 2019.