Community cinema aims to crowdfund £20,000 for a second screen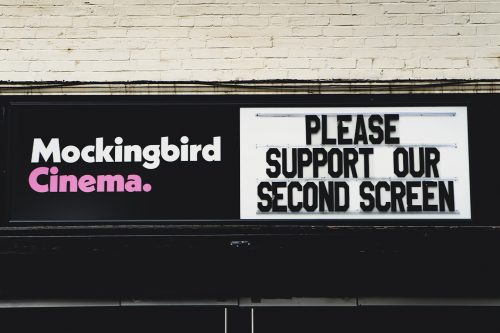 A crowdfunding initiative has begun by a community cinema and venue to secure a second screen.
The Mockingbird Cinema, a 98-seat 'film hub' in Digbeth's, The Custard Factory, aims to raise £20,000.
In return for donations, supporters can receive rewards such as, private screenings for family and friends, thank you message credits and adverts shown before films and 'wine and cinema ticket' goody bags.
The independent venue wants to increase its screening capacity and event space to offer more choice and develop in the city's 'Creative Quarter'.
Lee Nabbs, programmer and director at The Mockingbird, said: "The cinema industry has been severely impacted by the Covid-19 pandemic over the past few years and the challenges to ensure the survival of one of the few truly independent cinemas in central Birmingham have been immense.
"Our remit has always been to serve the needs of Birmingham filmmakers and film lovers and provide a platform for films that are outside the mainstream or promoting diversity. We are striving to make the space better for community use and to create more availability and opportunity for the next generation of filmmakers in the city."
Digbeth is currently seeing other developments in new infrastructure including the extension of the Midlands metro line and the construction of the HS2 terminus at Curzon Street.
Sam Groves, Head of Programme for Flatpack Festival, said, "The Mockingbird Cinema is one the unsung heroes of Digbeth and Birmingham's cultural and entertainment landscape.
"The venue has played an integral part in our festival over the last few years, and audiences always love the laid back atmosphere and vibe there.
The Mockingbird Cinema was awarded £78,140 in November in the third round of funding from the Cultural Recovery Fund. This was to deliver a diverse film programme to new consumers and to support independent filmmakers.