Cadbury's Dairy Milk reduced by 10% thanks to 'shrinkflation'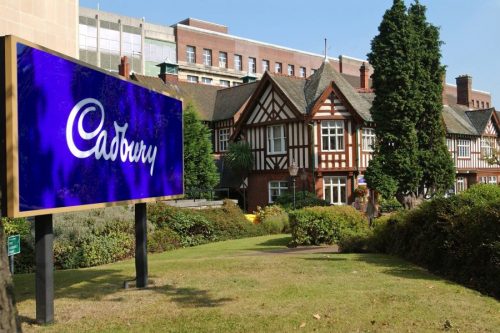 Bournville's Cadbury's has shrunk the size of its Dairy Milk bars by 10%, despite it being on sale for the same price.
Its owner Mondolez said it was an example of 'shrinkflation' in order to boost margins.
The bar will reduce from 200g to 180g and are typically being sold for £2.
A spokesman said: "We're facing the same challenges that so many other food companies have already reported when it comes to significantly increased production costs – whether it's ingredients, energy or packaging – and rising inflation.
"This means that our products are much more expensive to make.
"We understand that consumers are faced with rising costs too, which is why we look to absorb costs wherever we can, but, in this difficult environment, we've had to make the decision to slightly reduce the weight of our medium Cadbury Dairy Milk bars for the first time since 2012, so that we can keep them competitive and ensure the great taste and quality our fans enjoy."
Natalie Hitchins, head of home products and services at consumer group Which?, said: "Shoppers bear the brunt of the rising cost of living when companies reduce the size of popular products while keeping prices stable.
"Taken together, these practices can have a real impact at a time when many households are already facing a severe squeeze on their finances.
"While companies might have legitimate reasons for doing this, they must always be upfront so that customers can make informed choices."