Blues results reveal club's reliance on owners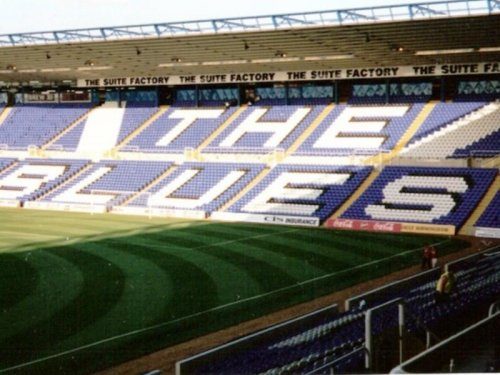 Birmingham City football club has revealed the impact of the pandemic and the sale of Jude Bellingham in its financial results.
The blues lost £30m from day to day trading but the Bellingham sale reduced this figure to £4.7m.
This has come down from £18.3m from the previous 12 months.
In addition, accounts show that revenue from tickets and broadcasting fell from £22.5m in 2020 to £13m in 2021 as attendance was cut with matches playing behind closed doors.
Revealing the club's reliance on its owners, the accounts said: "These conditions indicate the existence of material uncertainty which may cast significant doubt about the company's ability to continue as a going concern, the validity of which is dependent upon future funding available at a level sufficient to finance the working capital requirements.
"The directors do however remain in the view that the company can obtain the required funding from parent and/or ultimate parent and as a result the directors consider that it is appropriate to prepare the financial statement on a going concern basis."
Staff and player costs were down from £32.4m to £30.2m from the previous year, however, they still accounted for £26.6m on wages and total liabilities exceeded assets by £80m.
Blues spent £37m more cash than they generated from day to day activities, covered by player trading cash at £15m and more borrowing of £21m.
This has left Blues needing £40m funding from its Hong Kong-based owners Birmingham Sports Holdings Ltd, for the period July 2021 to January 2023.
Birmingham's highest-paid director had a pay rise of £82,000 to £366,000 and as of December 2020, the club had to pay its directors around £750k. Chief executive Xuandong Ren left the club during this time, however so it is reasonable to expect that figure to be lower in the next period.
£659k was claimed from the furlough scheme and the club applied for a £2.5m business interruption insurance claim. £8m was also borrowed from the EFL.