New medical physics bunker to house nuclear research
G F Tomlinson has completed works to construct a new medical physics bunker at the University of Birmingham, which will house the UK's first High Flux Accelerator-Driven Neutron Facility. This will be the second such facility in the world – the other located in Helsinki in Finland.
The contractor oversaw the begin and the build of the project with the grounds of an existing bank of land being excavated down eight metres from the high side, and four and a half metres from the lower side under guidance from geologists.
Working with concrete structure specialists Northfield Construction Ltd and M&E engineers Dodd Group, a steel frame was erected following excavation works and the installation of a concrete structure – with a 450mm thick floor, 600mm thick walls and a 300mm thick floor slab on top. In addition to this specialist radiation doors were installed.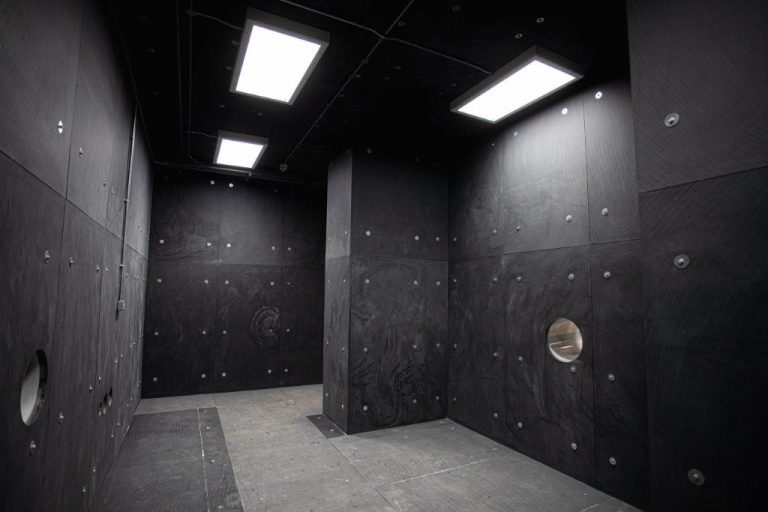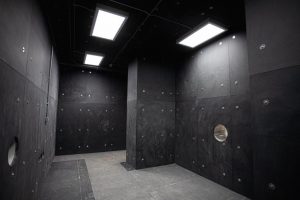 The new bunker is located at the university's Edgbaston Campus, on the site of the Physics East Building which forms part of The School of Physics and Astronomy.
Chris Flint, managing director of G F Tomlinson, said that the bunker, "will be home to an important international facility designed to perform crucial research in the nuclear sector, which can be used to further specialised nuclear medicine and the understanding of materials in space.
"The bunker has been meticulously designed and built with safety and security of the utmost priority – the thickness of the concrete structure will ensure protection from radiation, as well as the installation of specialist radiation doors into the facility. Once fully installed, the facility will be operated in accordance with strict guidelines set out by the Health and Safety Executive (HSE) and the Environment Agency."
Now complete, the bunker will house a High-Flux Accelerator, which will allow researchers at the university to better understand how neutrons interact with matter, helping to pave the way for how this research and technology can be applied in nuclear medicine and the study of space.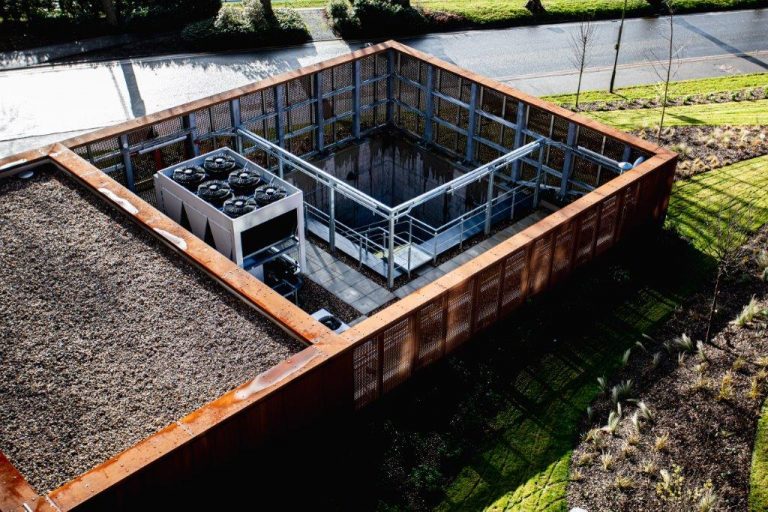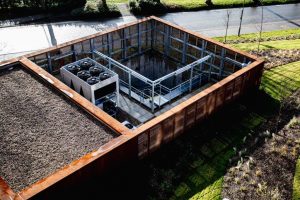 G F Tomlinson installed a gantry crane and roller shutter to enable the installation of the High-Flux Accelerator, which has now been lifted into place.
The contractor is due to return later this year to then install a wall in place of the shutter, sealing the highly specialised equipment safely into its final location which is due to be fully operational by summer this year.
The High Flux Accelerator-Driven Neutron Facility forms part of the National Nuclear User Facility (NNUF), which is funded by the Department for Business, Energy, and Industrial Strategy (BEIS).
It will create a new hub for international research with applications extending to nuclear medicine and space, as well as enable a national training programme to boost the UK skills base in these state-of-the-art techniques.