£3.6m allocated to SMEs to get 'back to business'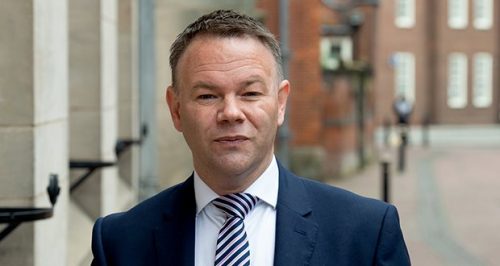 Staffordshire County Council has so far allocated more than £3.4m to around 1,000 SMEs as part of a 'Back to Business' scheme.
The scheme pools together funding and resources such as growth grants, interest-free loans, fully funded business advice, training and finance in order for businesses to upskill their staff and take on apprentices.
It means that an extra £3.4m of help and support has been allocated to almost 4,000 entrepreneurs, employees and potential business owners over the last two years than was originally available from central government.
  
The scheme has seen more than £390,000 allocated in grants to support businesses to survive and grow, more than £1.6m to support over 400 new apprentices and over £550,000 to support almost 2,500 employees with fully funded training for the skills they need now and into the future.
Thanks to the success of the scheme, the county council was allocated an additional £726,000 from the UK Government's UK Community Renewal Fund to continue the scheme's apprenticeship, start-up loans and start-up support schemes.
 
Central Medical received a grant of £5,000 in just more than two weeks following an application for a Thrive Grant from the scheme. 
 
Jon Pollett, finance director at Central Medical, said: "It was an extremely worrying time during the lockdown when demand literally vanished overnight.  We really felt the impact. 
"But thanks to the Staffordshire Means Back to Business grant and our commitment to our customers, we were able to change how we do things and meet customers' new expectations.
"The grant from the scheme was absolutely critical to our survival and was also the springboard to our growth."
 
Staffordshire County Council's deputy leader and cabinet member for economy and skills Philip White said: "The Staffordshire Means Back to Business scheme is unique in the UK and has made a very real impact. When lockdown struck and at least half of the economy shut down overnight, we knew that we needed to do more and fast to support local businesses.
"While the pandemic was devastating and sadly some businesses were lost, this additional funding has helped many businesses with what during such an uncertain time, and even grow and change to be more robust for the challenges of the future."