Drayton Manor to focus on a value-packed family experience
Drayton Manor have unveiled a new look for the brand as its new owners increase their investment in the resort.
It has revealed a brand-new logo and website, alongside reimagined values to demonstrate the evolution of the resort into even more of a family destination.
Featuring more than 100 rides and attractions, Europe's only Thomas Land, a 15-acre conservation zoo and four-star hotel, the park is expanding its offering with the opening of its Vikings-themed area set for this Spring.
The Business Desk sat down with Drayon Manor's new Managing Director, Victoria Lynn. Lynn joined the team in April with more than 22 years' industry experience spanning world class attractions within the UAE.
What was it about Drayton Manor that attracted you to make the move, following your time in the UAE?
"The job itself to be the managing director of a large theme park that has a four star hotel connected to it was really attractive. From the moment I stepped into the park I could see a lot of potential.
"Drayton Manor has recently been taken over by the Looping Group and seeing the investment that they're putting towards the park is going to give it a major facelift.
"Also, it's all about customer experience. I think Dubai is definitely showing the world how good they are with that. So when I came back to the UK, I just looked at the park and thought, there's so much potential to make this park the leading park.
"The team itself are a very experienced and passionate group of people. That always helps when you're trying to build a great culture of excellence".
Why was it important to transform the brand of Drayton Manor?
"The location of Drayton Manor Resort itself is phenomenal. You've got three major cities that are all within two hours away from it, let alone Birmingham itself.
"One of the things I love most about it, is that generations and generations work in there. In some cases, grandma and granddad are working with their grandson.
"We're rebranding and refocusing, but we are keeping the core values of family. But in order to make it the place to be, we recognise that we do have to just make a few changes".
What can visitors expect from the expansion of the park?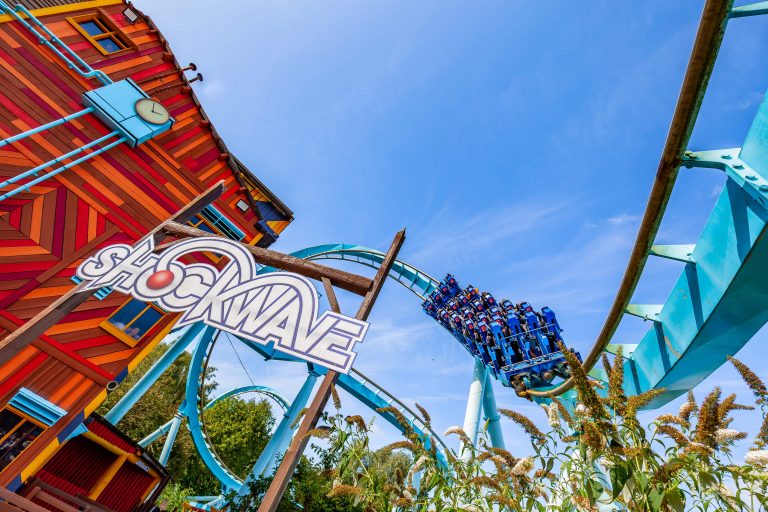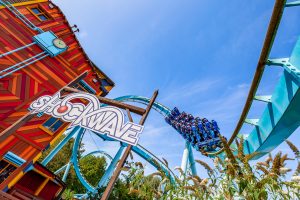 "There are things in the park such as Thomas Land, Adventure Cove and Shockwave that people love. We want to revamp that as people love thrills, but we're definitely focusing a bit more on family.
"To really focus on that we've got a new land coming, which is called Vikings with new rides and attractions. The theming is second to none and it sets us apart from some of the competition.
"We've got a four year plan ready and annual investments will be made so customers will be very happy seeing what we have to offer. Not only that, but we'll be bringing back some of the favourites like our Christmas event".
As prices rise across the country, what can families expect to pay?
"I think we're very competitive, plus we're adding extra rides but we're not putting up the price – we're just giving the customer a lot more value.
"If you book your ticket online you get up to a 30% discount and then on certain days, we've got dynamic pricing, so if you don't like queues, you should be trying to book a ticket on a Monday for example.
"We're an integrated resort with a four star hotel, so we do a stay and play promotion where we do second day free. Families can also stay in the themed rooms in the hotel, such as the traditional Thomas rooms and the new Viking rooms".
What sustainability and conservation efforts are taking place?
"Sustainability is really at the heart of what we do. It's why we've revamped our vision, mission, and core values.
"With the zoo, we work closely with different organisations, as animal conservation and breeding programmes is really important.
"Beyond the zoo, it's even things like caring for the trees, the plant life and the fish to make sure that we treat and take care of the park".